Conjuring up past Halloween traffic safety messages
Conjuring up past Halloween traffic safety messages
By Doug Pacey / ADOT Communications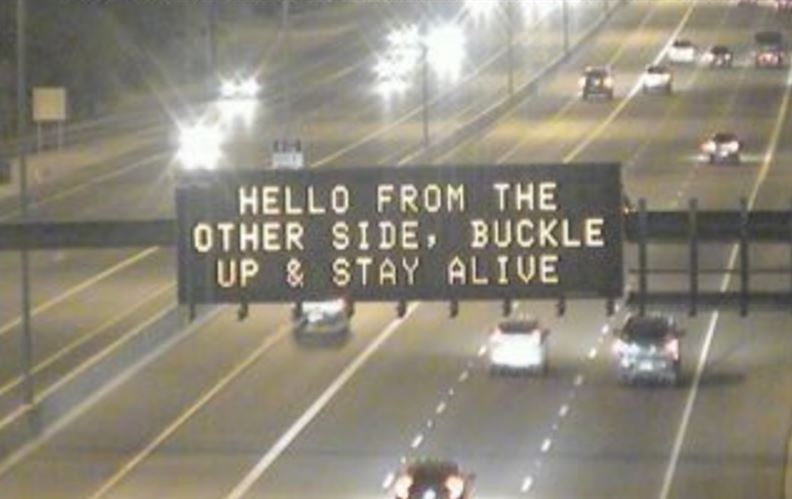 For several years, ADOT has placed traffic safety messages on overhead message boards. Often, these messages relate to holidays, like Halloween, and other events that are front-of-mind for people.
Our purpose in displaying these messages is to grab people's attention and make them engage with important traffic safety messages. We hope this approach and these messages resonate and prompt conversations among drivers, both in person and via social media, and change driver behavior.
That's important because, according to federal statistics, more than 90% of crashes are caused by driver behavior. That includes drivers choosing to speed, drive recklessly or impaired or engaging in distractions. We all need to make better decisions behind the wheel.
This video brings back to life traffic safety messages of Halloweens past.