Pack your patience when heading south from Flagstaff this summer
Pack your patience when heading south from Flagstaff this summer
By Ryan Harding / ADOT Communications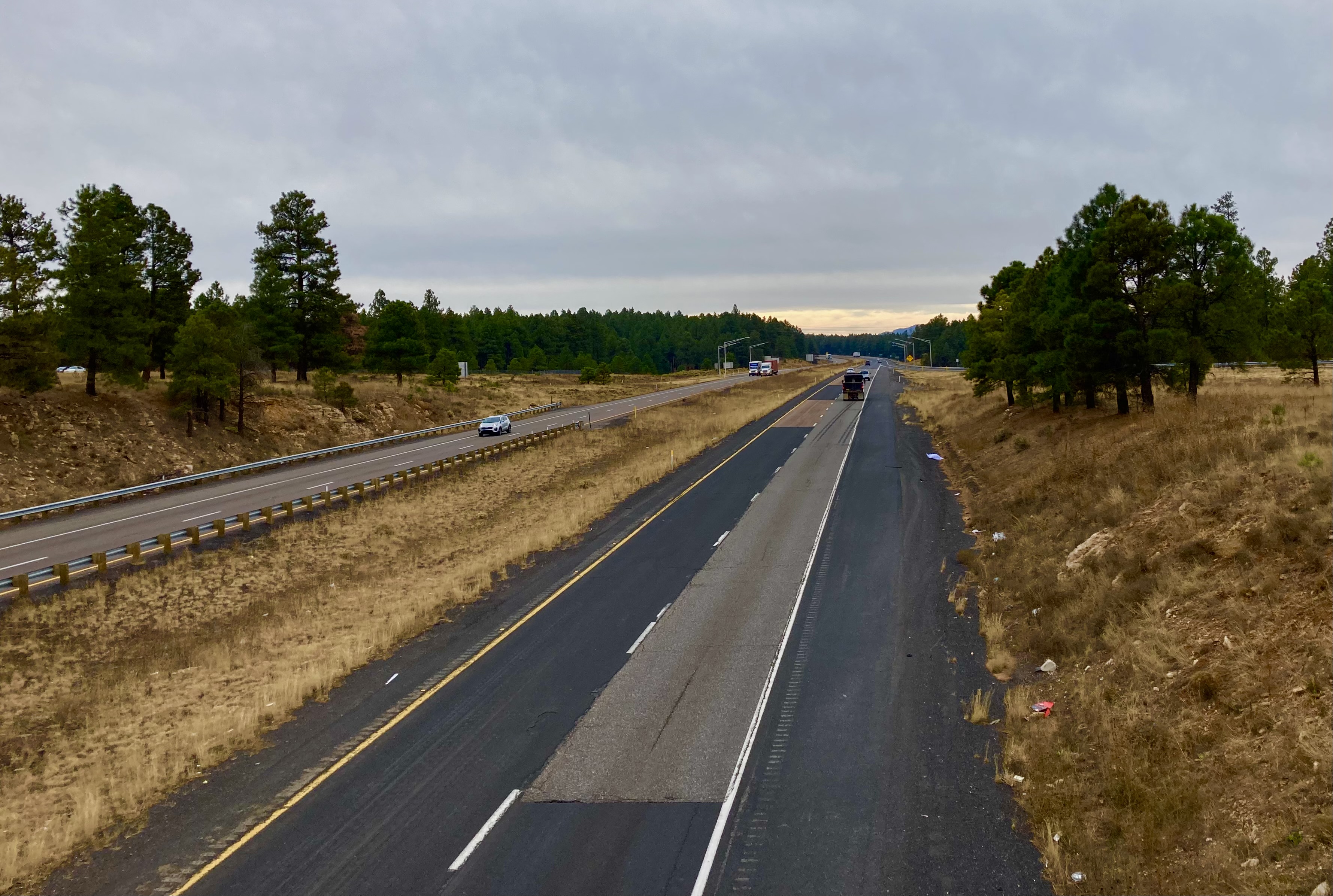 Summertime is the right time to pave the highway. But restrictions don't always make it a swell time to go a glidin' down the road.
And one of Arizona's highways that recently started to get new pavement is Interstate 17 south of Flagstaff. This much-needed project will repair years of damage from winter weather.
Crews are beginning to repave the highway in a few places around the Munds Park area and south. Eventually, 29 miles of southbound I-17 from the I-40 interchange down to milepost 312, which is the Coconino County line, will have new pavement.
So, we understand that after your weekend getaway to Flagstaff, when you are heading home to either the Valley or points beyond, you're not going to want to deal with lane restrictions along the way. But, also remember the rough ride you likely endured in places along I-17 through the Munds Park area down toward the SR 179 junction when heading south from Flagstaff.
Damage from years of winter weather will be erased with this project. A few years ago, we completed a similar project on northbound lanes of I-17.
So, pack plenty of patience on your drive south from the high country and allow for some extra travel time, as well. It will pay off as you notice that smoother ride.