Plan ahead for driving in hot weather conditions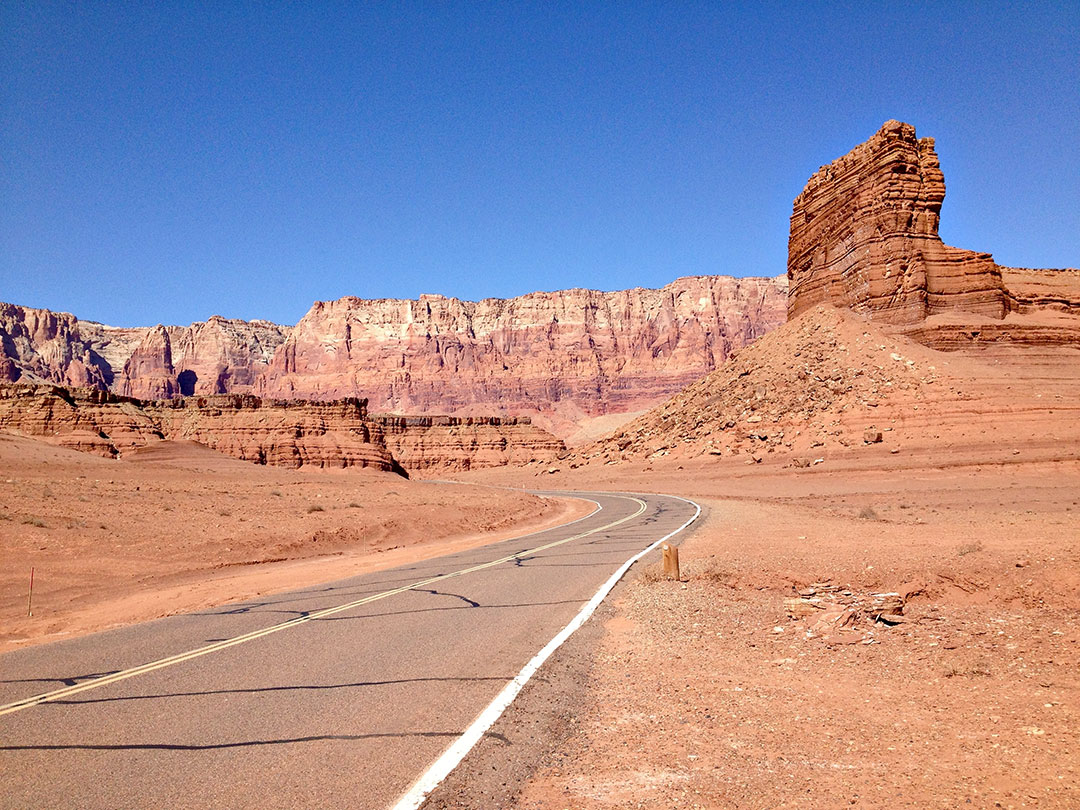 We know you Know Snow and that you're Pulling Aside to Stay Alive, but are you also taking the proper precautions when it comes to driving in high temperatures?
Even if you're an Arizonan who is used to the desert's extreme heat, you cannot ignore hot weather's potential danger. Taking time to prepare for the scorching summer days ahead is essential and could possibly save a life.
To help prep you and your vehicle for elevated temperatures, here are some safety steps to consider…
Before You Travel
Plan your travel route in advance and be sure to notify someone of your route, destination and projected arrival time.
Fill your fuel tank and try to keep it at three-quarters full. Running out of gas — especially in a remote location — is extremely dangerous in extreme heat.
Before you hit the road, you can visit az511.gov or dial 511 for updated road and weather conditions.
Preparing Your Vehicle
Always carry extra water – enough for the driver, passengers and pets.
Heat can zap your battery. Consider having it tested, especially if it's more than three years old.
Check engine coolant levels and add coolant if necessary. Note: Never remove your vehicle's radiator cap when the engine is hot. It might also be time to have your air conditioning system checked.
Check engine belts and the oil level. A broken belt can lead to an uncomfortable breakdown along the highway.
Traveling with under- or over-inflated tires on hot pavement can lead to a blowout. Make sure your tire pressure is at the vehicle manufacturer's recommended level. Remember to check the spare tire too.
Check your windshield wiper blades and replace them if necessary, so they'll work if you encounter monsoon weather.
Prepare a "to-go" travel pack that includes a cell phone charger, hat, sunscreen, first aid kit, sunglasses, flashlight with extra batteries, snacks and, yes, a road map that can provide possible alternate routes.
Crashes or Other Situations Requiring Emergency Assistance
Dial 911.
If possible, move the vehicle out the travel lanes into a safe area.
Try to find shade for everyone; stay out of direct sunlight.
Attend to all medical needs in a safe, shaded place if possible; also, find a safe place to call for roadside assistance.
If your vehicle becomes nonoperational, raising the front hood and activating its flashing "hazard lights" signal to other drivers and emergency responders that it is disabled.
Stalled or Stopped Vehicles
Call for assistance right away to reduce your wait time.
Keep your vehicle in a shaded area if possible and run the air conditioner (A/C). If the A/C is not working, roll down all the windows.
DRINK WATER. Make sure everyone, including pets, stays hydrated.
Without air conditioning, the temperature inside a stopped vehicle can rise to a dangerous (even deadly) level rather quickly. If temperatures inside the vehicle become too hot, carefully exit all passengers, including pets. Seek out or create a shaded area as far away from the travel lanes as possible.
Raise the front hood of the vehicle and turn on flashing "hazard lights."
Exiting Your Vehicle
Use caution! The road surface will be hot and can burn skin. Keep shoes on; carry pets or otherwise keep their paws off the hot asphalt.
DRINK WATER. Make sure everyone, including pets, stays hydrated.
Be alert to the hazards of moving traffic.
Do not stand in travel lanes. Many Arizona roadways have wide shoulders, so use the extra space to create a safe distance between moving traffic and you, your passengers and your vehicle.
Find or create shade for all passengers, including pets. Keep everyone out of direct sunlight. If pets are in carriers, keep them in the shade and be sure carriers have ample ventilation.
Protect passengers from sunburn; apply sunscreen, wear a wide-brimmed hat and sunglasses, and put on loose-fitting, light-colored cotton clothing.
You can find additional information and travel tips on our Transportation Safety and Weather page.