Remembering architect Paolo Soleri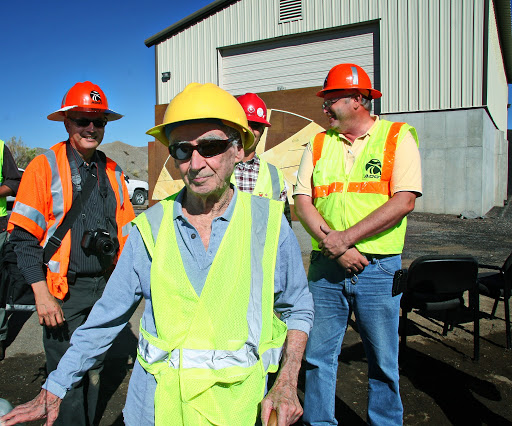 We were saddened to hear news yesterday that well-known architect Paolo Soleri had passed away at the age of 93.
While many may recognize Soleri as a driving force behind the Arcosanti community – an "urban laboratory" he established in 1970 near Cordes Junction – we here at ADOT had come to know the famed Italian-American architect as a project consultant.
Soleri recently created aesthetic designs for the Cordes Junction traffic interchange reconstruction project at the SR 69 junction.
Although the project isn't finished (construction is scheduled to wrap up later this summer), drivers already can see Soleri's colorful artistic vision on the bridges at the interchange.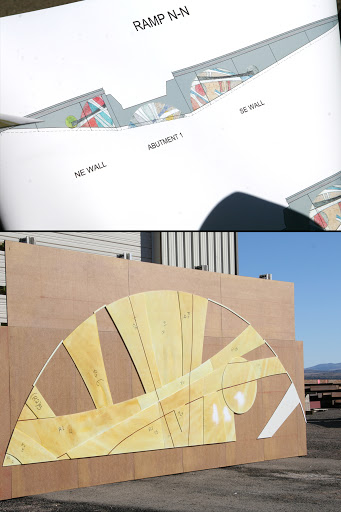 ADOT's goal is always to build a project that blends into its surrounding area.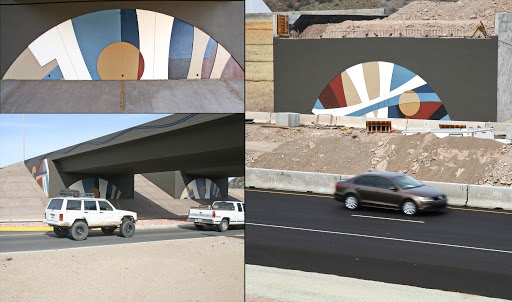 In this case, the Arcosanti community is such an integral feature near the interchange that it was only natural to try and incorporate Soleri's unique designs into the highway.
We thought it would be fitting today to share some photos from the project, including pictures taken on the morning of Oct. 31, 2011. That was when Soleri unveiled a mock-up of his design at the construction site. You'll also notice more recent photos that show his finished work.
Although he is no longer with us, it is good to know that Paolo Soleri's work and art will continue to be enjoyed and admired.