Requiem for Roundabouts, at least the ones at Happy Valley Road
Requiem for Roundabouts, at least the ones at Happy Valley Road
By Doug Nintzel / ADOT Communications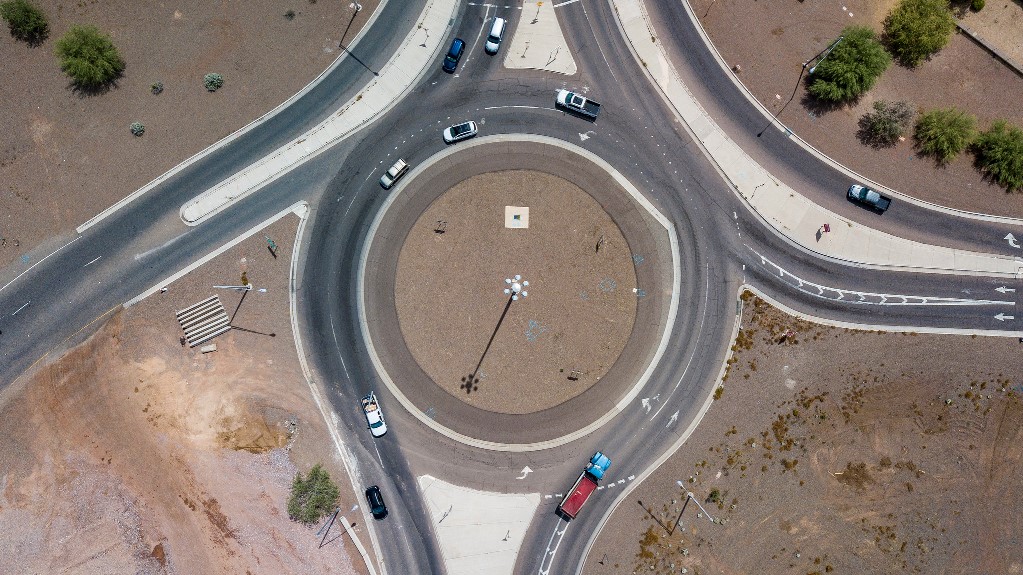 It was going to happen sooner or later. And it was later than some drivers would have wanted. But here in August we've bid farewell to the two roundabouts on separate ends of the Happy Valley Road bridge that traveled over Interstate 17 in north Phoenix.
In fact, we also said goodbye in recent months to the old Happy Valley bridge that used to connect to those circular roundabouts. The demolition of the old bridge and removal of the roundabouts have now taken place as part of the construction of a much larger, much more modern bridge and diverging diamond interchange at I-17 and Happy Valley Road.
While the old Happy Valley roundabouts operated for some two decades and certainly were criticized by many a local driver over time, there is another side of the story. In their defense, the roundabouts did what they were designed to do. 
In the late 90s, there just wasn't funding available to pay for a larger and wider bridge to carry Happy Valley Road over the freeway. In order to make the I-17 interchange still work with local projects that were widening Happy Valley Road as it approached the freeway, ADOT researched alternatives and studied the use of roundabouts in other parts of the country.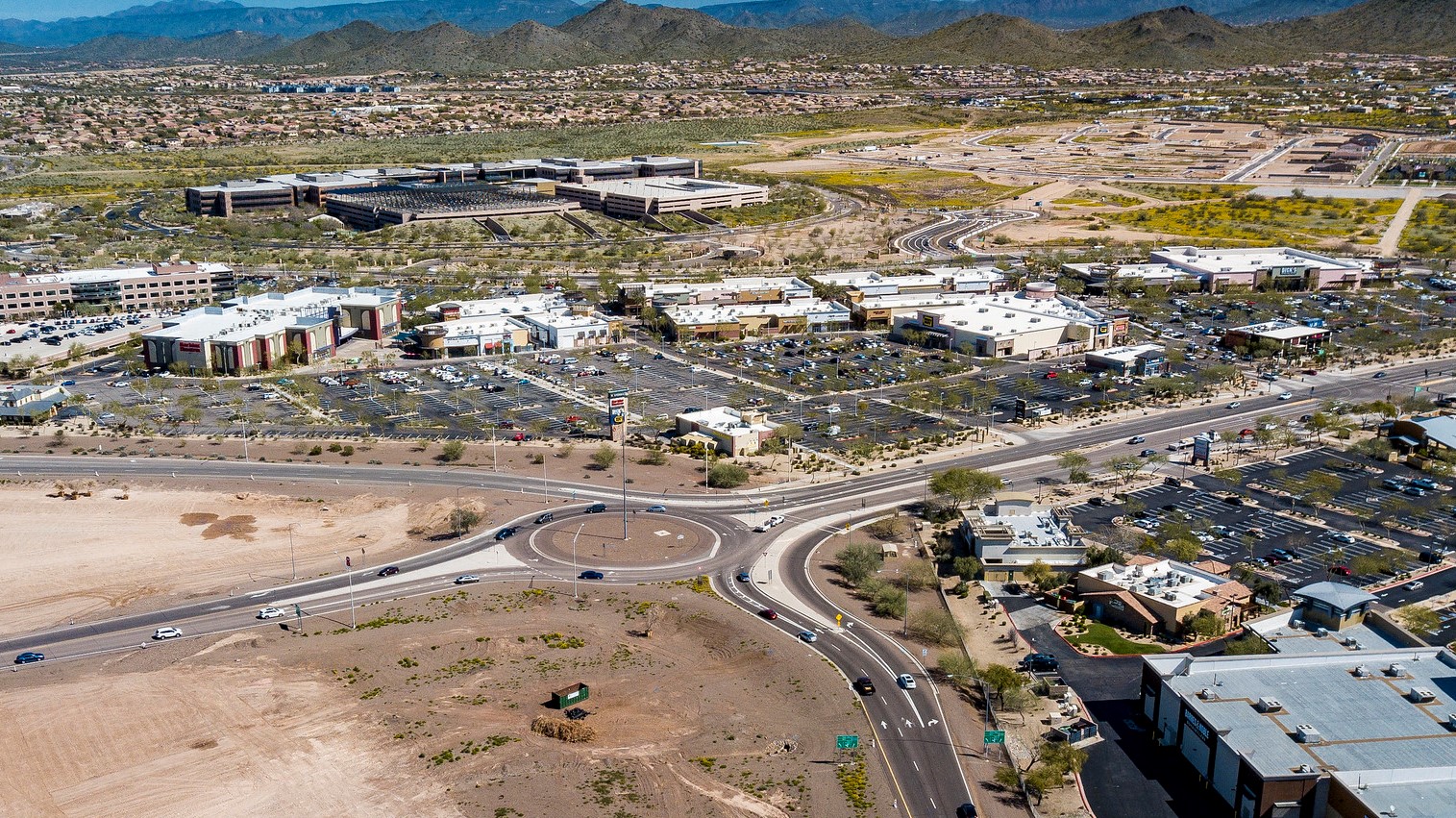 The Happy Valley roundabouts allowed for the need for traffic on a wider Happy Valley Road to transition down onto the existing and narrower two-lane bridge over the freeway. That would have been much more difficult, if not impossible, to do with traffic signal intersections. 
The roundabouts were always designed as an interim measure until such time when enough regional funding was available to construct a new freeway interchange. That happened as part of the Regional Transportation Plan for the Phoenix area that was approved by county voters in 2004. The plan allowed for the $50 million project that is now scheduled for completion this fall.
Crews have been building the new diverging diamond at I-17 and Happy Valley Road as well as a more traditional diamond interchange at Pinnacle Peak Road. We'll have more about the diverging diamond in an upcoming blog.
Although the time and funding had come to replace the Happy Valley roundabouts, there are plenty of examples where roundabouts will continue to safely move traffic. That includes highway intersections in the Verde Valley and beyond. If you're using them, please remember to follow the rules of the roundabout, including slowing down as you approach and yielding to traffic already in the circle.