Small, yellow remote-controlled machine helps build ADOT highways
Small, yellow remote-controlled machine helps build ADOT highways
By Laurie Merrill / ADOT Communications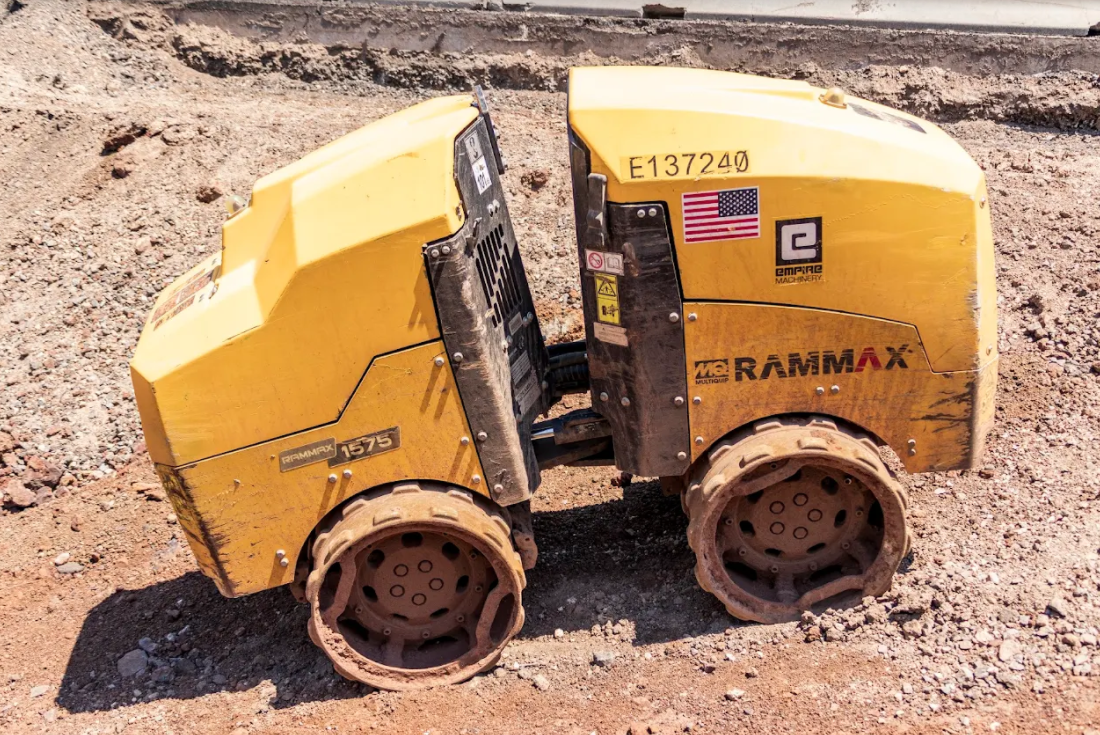 What's yellow, climbs hills, rambles over loose debris and is a key highway construction player? 
If you don't know, don't worry. We're about to tell you!
If you could ever call a piece of highway equipment "cute," this would be it. It has two halves that can accordion close together, kind of like a waist. It has rugged, sturdy wheels. It's relatively small, 78 by 34 by 52 inches. Yet it's a heavy hitter, weighing in at 3,200 pounds.
This photograph was taken recently at the Rio de Flag Bridge project in Flagstaff on Historic Route 66, but you can spot these devices at many an Arizona highway construction site. They are typically owned and operated by contractors. 
To find the answer to the question of "what is it," we turned to two ADOT highway officials.
 Engineer Navaphan Viboolmate (Noon), of ADOT's Bridge Design Section, didn't hesitate.
"This machine is called a trench roller," he said."It operates by remote control."
It fills in deep, narrow ditches after a contractor has laid pipe and compacts the soil, he said. 
"They are used in trenches and small spaces and controlled remotely so a person doesn't have to be in a tight spot," said Brenden Foley, assistant district engineer of ADOT's Northcentral District.
These little engines climb hills, squeeze into narrow spaces, roll easily over unstable soil and yet pack a punch when it comes to compacting soil.
"They have oscillating articulation joints, which improve traction," Viboolmate said. "They are beneficial in Arizona not only on rugged, hilly terrain, but also around clay and sandy sites."
The most important function?     
Viboolmate answered, "It improves job safety so that a worker does not need to work in a confined space."    
To get the specifications on this equipment, you can check out the manufacturers website.