Stay out of the No-Zone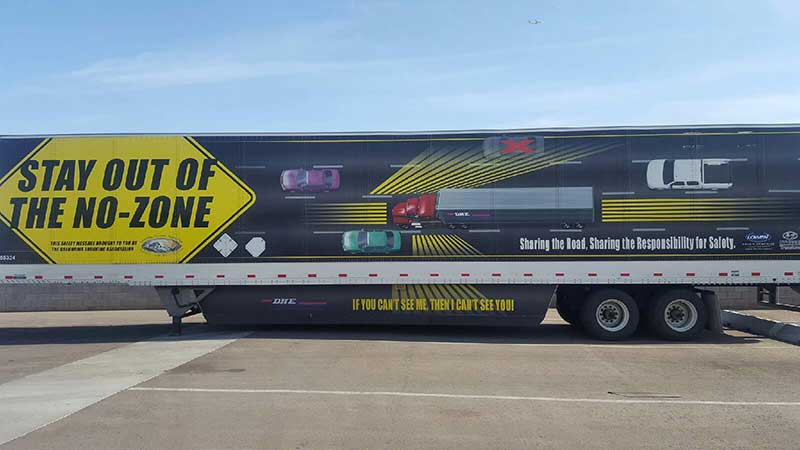 By Lourdes Lerma / ADOT Communications
Do you know how much space you need to be safe while traveling close to a semitrailer?
I was traveling south on I-17 recently, and next to me was an 18-wheeler. Suddenly I heard a loud noise, saw the semi shudder and saw smoke pour from the wheels – all in an instant. I continued driving in my lane and saw a sedan in front of the big rig that had slowed dramatically in an attempt to merge into the right lane and onto the ramp to I-10. The truck driver's attentiveness prevented a crash that could have involved multiple vehicles.
When I travel, too often I see vehicles that don't leave a safe distance between themselves and the vehicle behind them. When driving near large vehicles, it's especially important to remember the "No Zone" – blind spots that can hide passenger vehicles from truck drivers:
Never drive too close to a semi, and avoid maneuvers that put you close in front of a semi.
Avoid blind spots next to the truck's cab.
This CNN video explains why it's important to keep your distance.
If you can't see the driver's face on the truck's side mirror, then the driver can't see your vehicle. And remember that heavy trucks need extra time and space to stop, so always give them plenty of room.
The Arizona Trucking Association has more information on the No-Zone and offers other safety tips at sharetheroadaz.com.