TBT: Child seat technology, conventions change with the times
By David Woodfill / ADOT Communications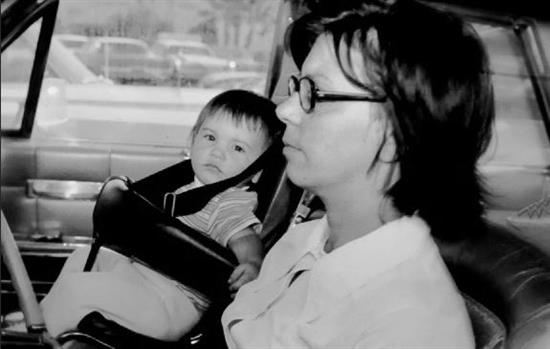 For this Throwback Thursday, we look back to a 1973, when safety standards were a little different than they are today.
Here is a picture I found in ADOT's archives that was dated Nov. 29, 1973, and simply labeled "safety project studies." While it's not clear exactly what the safety study was about, we can see this seating arrangement wouldn't pass safety standards in more modern times.
As crash studies and technology have advanced, so have conventions on transporting our tiniest passengers. Nowadays, it's strictly verboten to seat an infant in the front seat facing forward.
Thankfully, police and fire departments around the state offer free child seat installations for new parents who are unfamiliar with using them. If you're anything like me – all thumbs when it comes to figuring out the correct position, direction, seat belt settings and so forth on your child's seat as he or she grows – this service is a godsend.
You also can find information on protecting young passengers at the Arizona Governor's Office of Highway Safety website. Follow the Highway Safety Programs dropdown and click Occupant Protection.