Throwback Thursday: Over the river
By David Rookhuyzen / ADOT Communications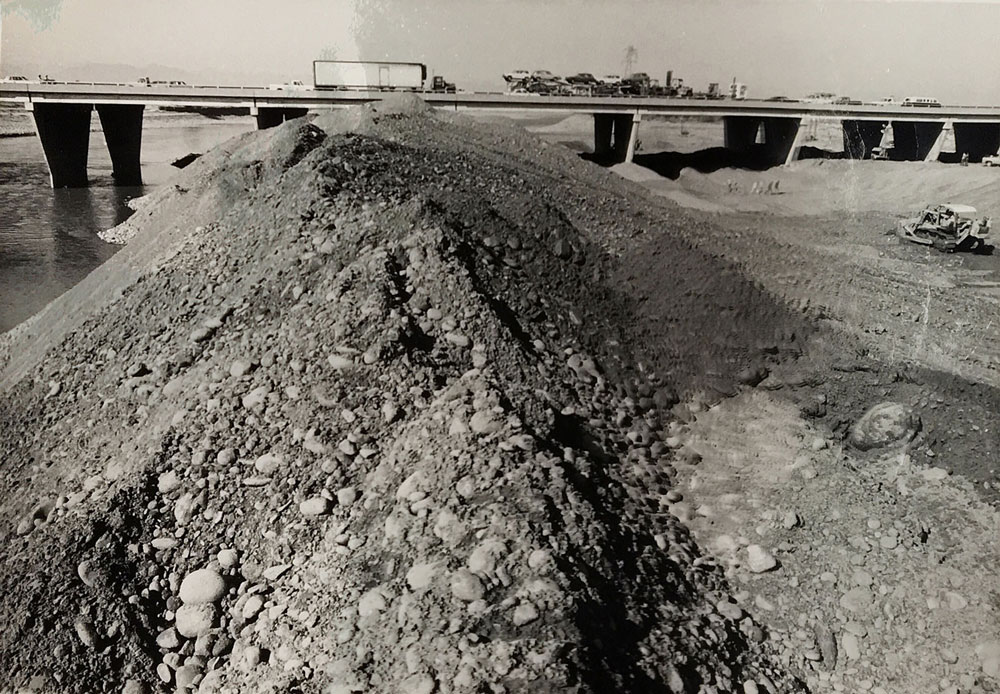 Today we are throwing back to this 1979 photo of construction work under Interstate 10 at the Salt River Bridge.
The photo didn't come with information on what is being done, but it's worth noting that seven floods swept through the Phoenix area between October 1977 and February 1980, including one in January 1979 that washed out many other Salt River crossings.
A flood in 1980, the year after this photo, closed every Salt River crossing except at Mill and Central avenues in Tempe and Phoenix, leading to a Maricopa County project deepening the Salt River channel and projects reinforcing all bridges.
The I-10 bridge pictured here was replaced in the mid-1980s with the bridge you will drive across today on the way to or from downtown Phoenix.
Recently, crews building the future Loop 202 South Mountain Freeway completed the decks of two half-mile bridges spanning the Salt River between Broadway Road and Southern Avenue.
In an area of the southwest Valley with few other all-weather crossings of the Salt River, the South Mountain Freeway will greatly improve mobility when water is flowing. And as this photo shows, that's always a possibility.