Throwback Thursday: This photo has us bedeviled
Throwback Thursday: This photo has us bedeviled
By David Rookhuyzen / ADOT Communications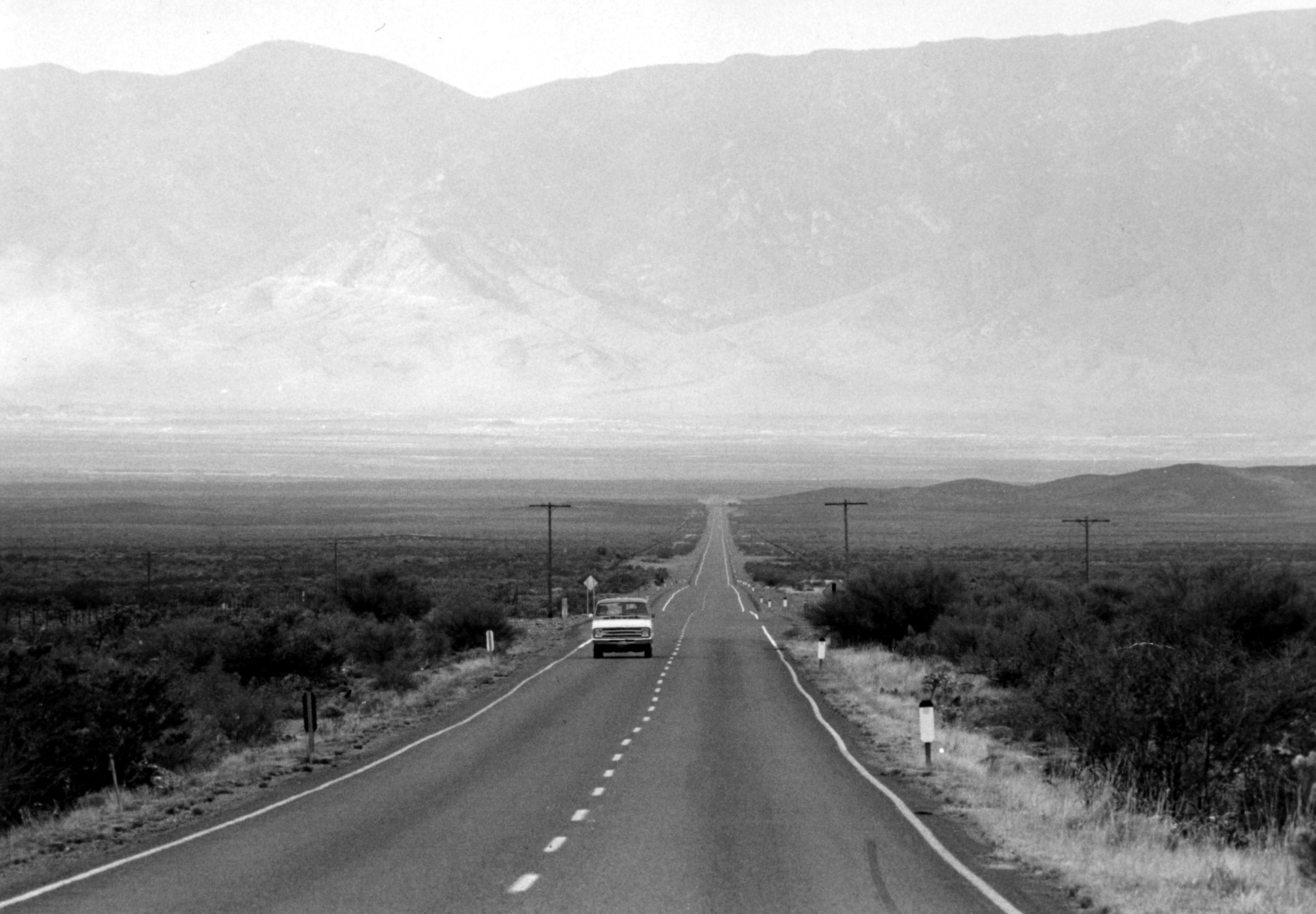 Maybe it's because it's Halloween, but we felt drawn to this particular undated photo today.
That's because the caption says this is a snapshot of "SR 666 at Safford."
That's right. This is a picture of the Devil's Highway.
Properly US 666, this route originally ran from Douglas to Sanders. Portions of it are the old Coronado Trail, said to have been traversed by the eponymous conquistador Francisco Vasquez de Coronado as he searched for the Seven Cities of Cibola in the 16th century. The route was incorporated in the state highway system in 1927 as Arizona Route 81, but was renumbered a decade later when it was incorporated into a larger north-south transcontinated highway. Since it was the sixth highway to branch off US 66, this new north-south route was naturally numbered US 666.
Predictably, the highway became known as the Devil's Highway, with even some talk of strange, supernatural problems. In 1992 Arizona petitioned to have the route renumbered, partially to avoid the evil connotations of the number and partially because, like other states, it found the signs for the route were favorite targets for theft. Other states followed suit in renumbering the highway over the next decade. 
We did a blog post a couple years back on the Coronado Trail, and you can find more information about US 191 on our list of historic roads.
We're not sure exactly where this was taken or even what direction it is facing. But we think you will agree that, sinister numbering or not, there is something a bit bewitching about this strip of highway in southeast Arizona.