Throwback Thursday: A rural highway?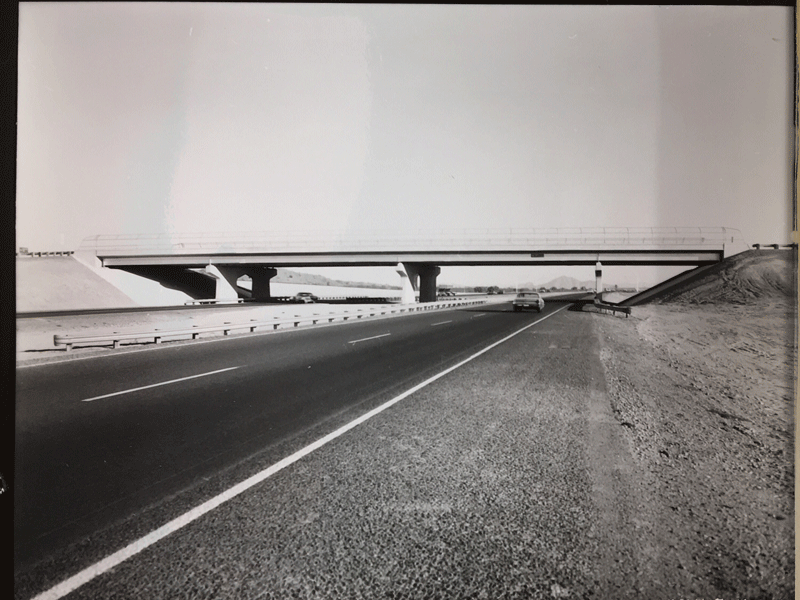 By David Rookhuyzen / ADOT Communications
Do you recognize this humble four-lane divided highway with its wide center median and shoulder?
We'll give you a hint: Look closely at the background. If you squint a bit, you'll recognize a prominent camel-shaped Valley landmark. This rural-looking highway and interchange is actually what Interstate 10 at Elliot Road in Tempe looked like nearly 50 years ago. It's a far cry from today's bustling freeway with three lanes and an HOV lane in each direction.
This photo is dated Feb. 16, 1972, and it's around this time that I-10 was completed between Phoenix and Tucson.
Today, this section of road is being looked at again as ADOT is studying how to best improve Interstate 10 between the I-10/I-17 Split and Loop 202 Santan Freeway in Chandler. More than 40 percent of regional traffic now uses I-10 along that corridor, which as you can see, is a far cry from how things used to be.