Throwback Thursday: SR 179 Red Rock Scenic Byway
By David Woodfill / ADOT Communications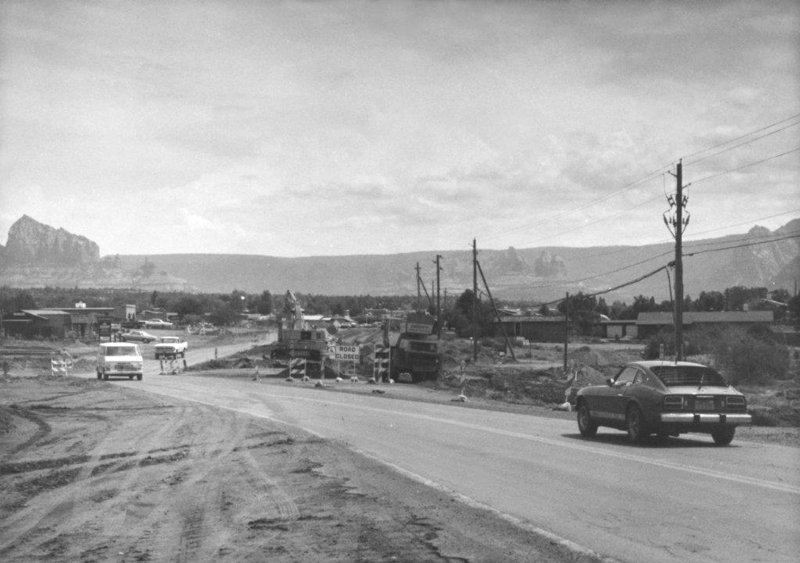 Although one could never tell from this old black-and-white photo, State Route 179 came to be known as the Red Rock Scenic Byway for its majestic red buttes composed of iron-rich sediment that formed over millions of years.
Motorists, like the lucky owner of that Datsun 240z, can drive this meandering stretch of highway while taking in some of the most breath-taking views in our state.
The highway stretches about 15 miles between Interstate 17 north of Camp Verde to Sedona.