Throwback Thursday: Which way to go?
Throwback Thursday: Which way to go?
By David Rookhuyzen / ADOT Communications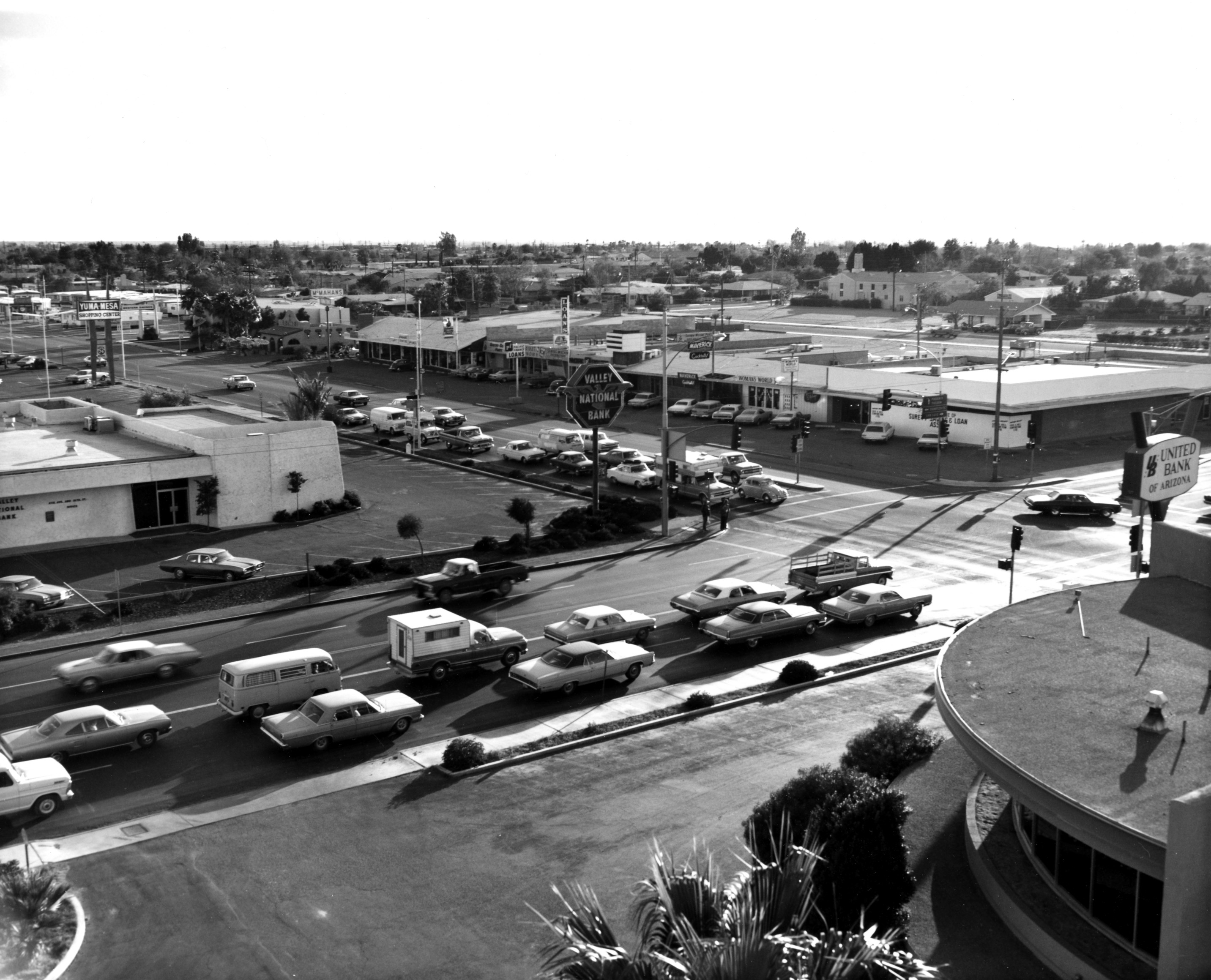 Today we want to take you back nearly 50 years to a busy highway intersection in southwestern Arizona.
This picture was taken in 1972 where old US 80 and US 95 met in Yuma. That's US 95 in the foreground, with US 80 heading back toward top left. We believe this is the same intersection where Fourth Avenue/I-8 Business meets US 95/16th Street today, but it's hard to tell because a lot has changed in the last four-plus decades. 
Let's assume for the moment that you are the one sitting in that Volkswagon Bus (aah, the 70s...) four cars back from the light. From your perspective, if you went through the light, you would be on your way to San Luis and Mexico. Should you turn right, you would be heading to San Diego. A left turn would take you on US 80 toward Phoenix and Tucson. And should you make a U-turn (as safely as possible and following all applicable traffic laws and posted signage, of course!) you would be heading toward Quartzsite. 
This intersection wouldn't be this sort of central hub for much longer. By the time this photo was taken most of US 80 had been bypassed or appropriated into Interstate 8. Just five years later, US 80 was truncated at Benson.
But for anyone driving through Yuma in a VW bus and choosing a destination in the early 1970s, this was the intersection to be at.