Transportation Defined: Chip seal and tack coat
Transportation Defined: Chip seal and tack coat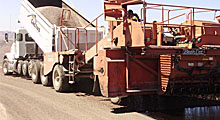 By David Rookhuyzen / ADOT Communications
You may have noticed we've been busy this summer improving State Route 88 east of Apache Junction. There's been rock blasting, curve adjusting, bridge replacing and, recently, a chip seal to keep the road surface in good condition.
For those who don't know, a chip seal is a type of road surfacing when aggregate, or crushed gravel, is combined in layers with asphalt cement. The individual layers of asphalt cement – the black, gooey stuff, as Transportation Engineering Specialist Roger Vial explained – are known as tack oil or a tack coat.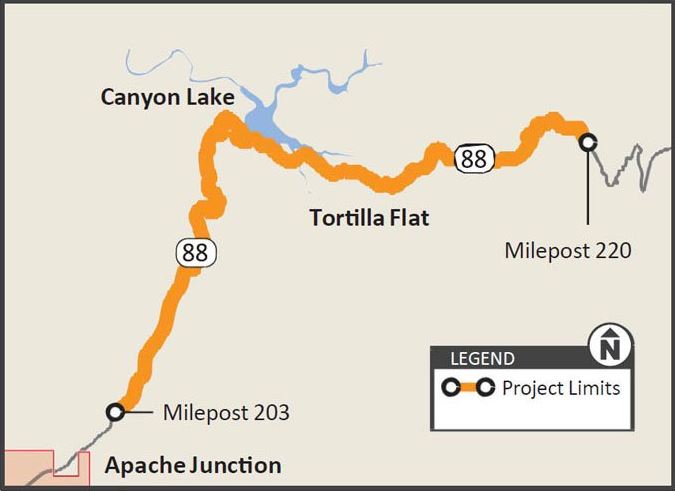 "There are different tack coat materials that are used for asphalt pavement, Portland cement pavement and chip seal," Vial said. "The type, grade or designation, and the rate of application for the specific usage are specified by the engineer."
On State Route 88, this coat was also topped with wet sand that acts with the tack oil to seal the road.
And even before all that, a tack coat was also put down on the existing pavement to prepare for the coming layer of fractured rock chips.
We doubt you'll be thinking of this bit of highway engineering next time you drive up for a day at Canyon Lake, but as long as you get there it's done its job.
Transportation Defined is a series of explanatory blog posts designed to define the things you see on your everyday commute. Let us know if there's something you'd like to see explained ... leave a comment here on the blog or over on our Facebook page!