Vote for your favorite freeway signs of 2016
By Peter Corbett / ADOT Communications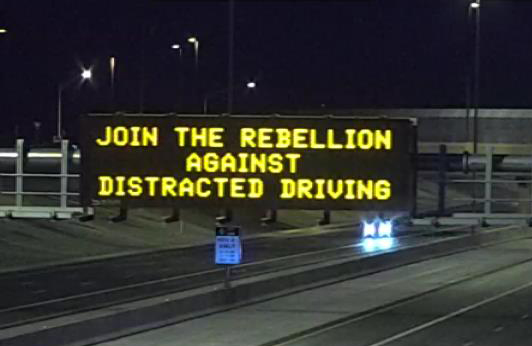 ADOT has gained a reputation for attention-grabbing safety messages on its electronic message boards that are aimed at sparking conversations and changing driver behavior.
This year, we've posted about 30 targeted messages, sharing everything from "Designated drivers make the best New Year's dates" to "Aggressive drivers belong on an island of misfit toys."
With 2016 coming to a close, we want you to tell us which messages were your favorites. Here is a list of some of the top safety messages we posted this year. Swipe right if you like a message, swipe left for a "no" vote. You'll see the results at the end!
Note: Just like the Academy Awards, deserving candidates may have been denied a place on our list of finalists. If your favorite isn't in here, let us hear about it on our Facebook page.