We've made it easier for volunteers to help keep highways free of litter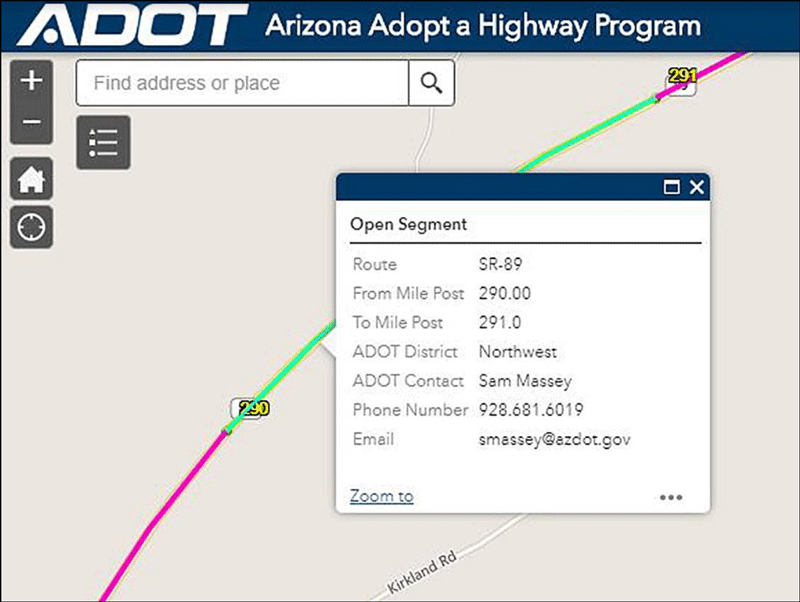 By Garin Groff / ADOT Communications
Arizona is known for its scenic highways, whether they traverse deserts or forests, mountains or valleys.
But there's more than geography at work, as our highways remain beautiful in part because more than 700 volunteer groups pick up litter along 1,500 miles of ADOT roadways.
Now we're making it even easier for others to join our Adopt a Highway program by launching an interactive map showing which roadway segments are waiting for volunteers.
The map, available at azdot.gov/AdoptaHighway, allows visitors to quickly zoom in on any corner of Arizona to see adoptable highway segments. And with a simple click, you can connect directly to that highway's Adopt a Highway coordinator.
Some volunteers tell us they've signed up because they're winter visitors who want to get outside and enjoy Arizona's scenery, while others do it as a memorial to a loved one.
Check out our new map, and maybe you'll find your own source of inspiration to volunteer.