Why does Arizona have an MVD and not a DMV?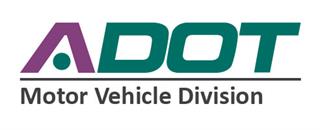 By Doug Pacey
ADOT Office of Public Information
The question is not uncommon around here: "Why does Arizona have an MVD and not a DMV?"
The simple answer is that in Arizona, the Motor Vehicle Division (MVD) is part of a group within the Arizona Department of Transportation. In some states, the entity that administers driving tests and registers vehicles, among other things, is a stand-alone agency. Often, they are called a Department of Motor Vehicles (DMV).
But not always.
Fair warning, transportation geekery follows.
Yes, "DMV" is the most common acronym. Twenty-three states and the District of Columbia have a DMV. But of those 24 DMVs, two – Colorado and Delaware – are a Division of Motor Vehicles.
The next most common is MVD, in use in five states – Alabama, Arizona, Iowa, Montana and New Mexico. Three states – Indiana, Maine and Ohio – have a Bureau of Motor Vehicles (BMV).
In some states, cities and counties have authority to register vehicles, while state law enforcement oversees driving tests. The rest is an alphabet soup of state agencies – DHSMV, RMV, DMVL, OMV, DOR, MVA, DOL, VSD, MVC, DVS, DDS and DSD.
Nowhere, however, is there a DVD.