ADOT completes environmental study for future State Route 30
Recommended alignment is approved for roadway in southwest Valley
December 16, 2019
PHOENIX – An alignment for the planned State Route 30 south of Interstate 10 in the southwest Valley has gained approval with the completion of an environmental study conducted by the Arizona Department of Transportation.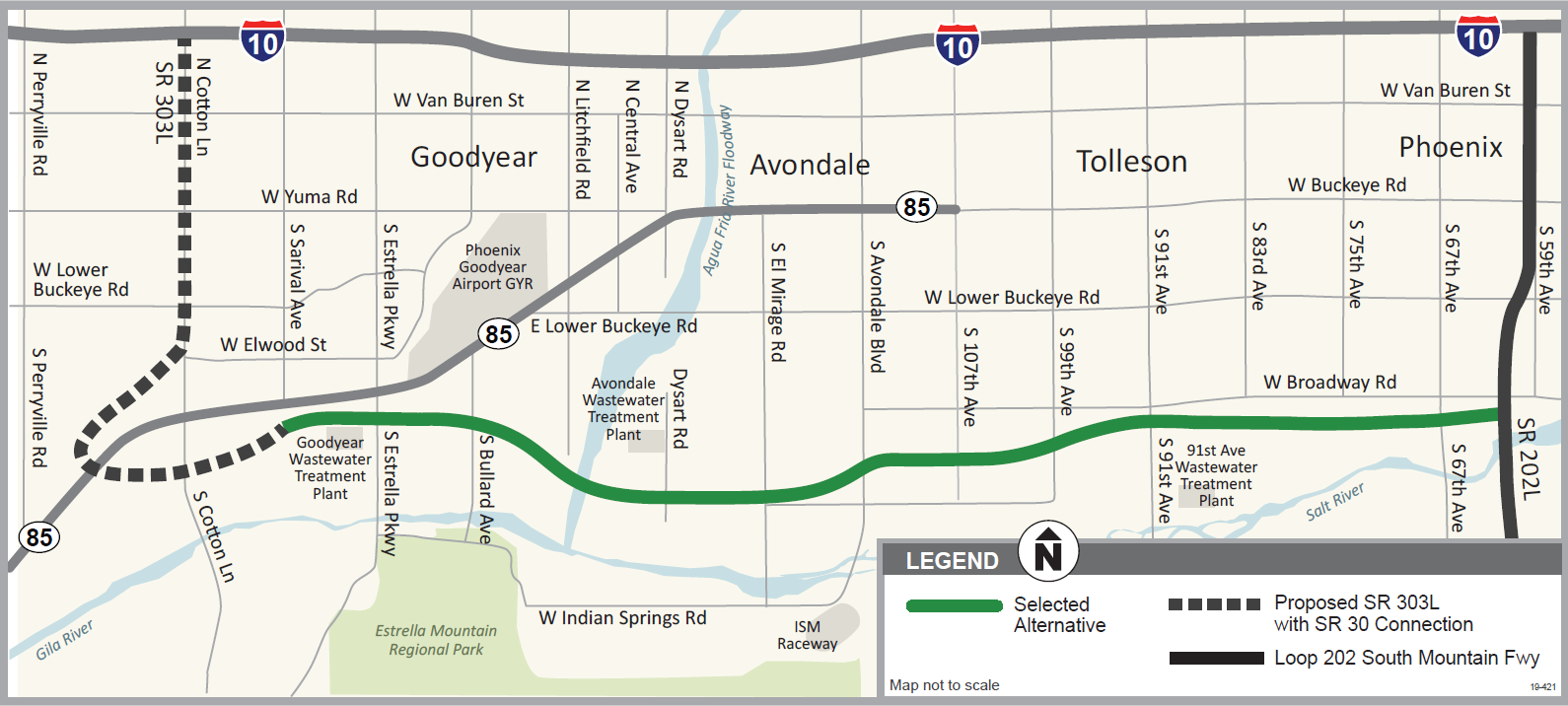 When funded, the future east-west roadway is slated to extend 13 miles between the Loop 202 South Mountain Freeway in Phoenix and Sarival Avenue, near Loop 303 in Goodyear. The approved alignment is located approximately 4 miles south of and parallel to Interstate 10.
As part of ADOT's study process, four potential alignments were narrowed in 2017 to a recommended alignment and a no-build alternative. The study team then worked to complete the detailed Environmental Assessment and Design Concept Report.
The recommended alignment and no-build alternative were analyzed and ADOT collected public input. A public hearing on the study's draft findings was held in May in Avondale.
The Maricopa Association of Governments (MAG), the Valley's planning agency, has programmed more than $500 million for advanced right of way acquisition and utility work along the SR 30 corridor over the next several years. The project is included in MAG's Regional Transportation Plan but roadway construction is unfunded at this time.
More information about the completed SR 30 environmental assessment is available here.