ADOT: Jan. 31 meeting will review options for Grand/35th Ave intersection
ADOT: Jan. 31 meeting will review options for Grand/35th Ave intersection
ADOT to review study, receive comments at Alhambra High School
PHOENIX – The Arizona Department of Transportation (ADOT) will host a public meeting as part of  an ongoing study of proposed improvements to the Grand Avenue intersection with 35th Avenue and Indian School Road (known as the Grand-35 Study). The meeting is scheduled on Tuesday evening (Jan. 31), at Alhambra High School in Phoenix.
The meeting will review two options for building new bridges to carry 35th Avenue and Indian School Road traffic over Grand Avenue (US 60) and the nearby BNSF Railway tracks. The alternatives are being recommended as a way to improve the movement of traffic in the area.
The Grand-35 Study meeting is scheduled as follows:
When: Tuesday, Jan. 31 from 5:30 p.m. to 8 p.m.
Where: Alhambra High School, 3839 W. Camelback Road, Phoenix 
Who: Staff from ADOT and the Grand-35 Study team will provide information
During the meeting, two identical presentations about the study and the potential improvement options will be conducted at 6 p.m. and 7 p.m. Those attending also will be able to provide comments for the study team.
ADOT is conducting the study in coordination with the city of Phoenix and the Maricopa Association of Governments (MAG). The Grand Avenue project is identified in MAG's Regional Transportation Plan and is funded in part by Proposition 400, a half-cent sales tax approved by Maricopa County voters in 2004. If approved, construction of any potential Grand-35 improvements is currently scheduled to start in 2025.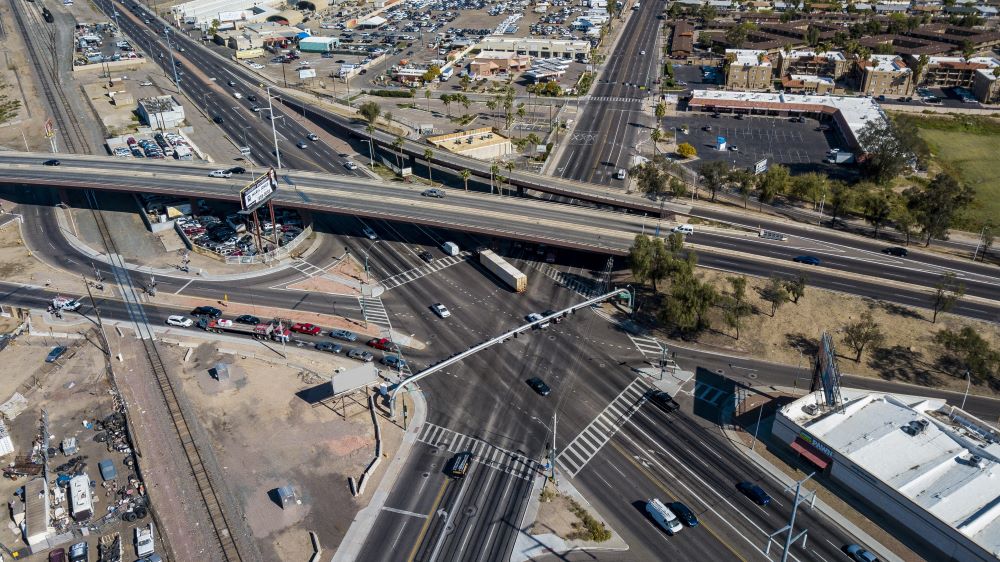 People who are not able to attend Tuesday's meeting in person also will be able to provide comments through Feb. 21 by completing an online survey on the Grand-35 Study site. Additional options for providing comments, including by phone or email, can be found on the study's site.