ADOT partnership helps tribal members launch construction careers
Academy teams agency, Yavapai-Apache Nation, community college
October 3, 2018
PHOENIX – With the Arizona Department of Transportation covering the cost of training and providing safety gear for participants, dozens of members of the Yavapai-Apache Nation have completed a Construction Academy that helps them launch careers in transportation.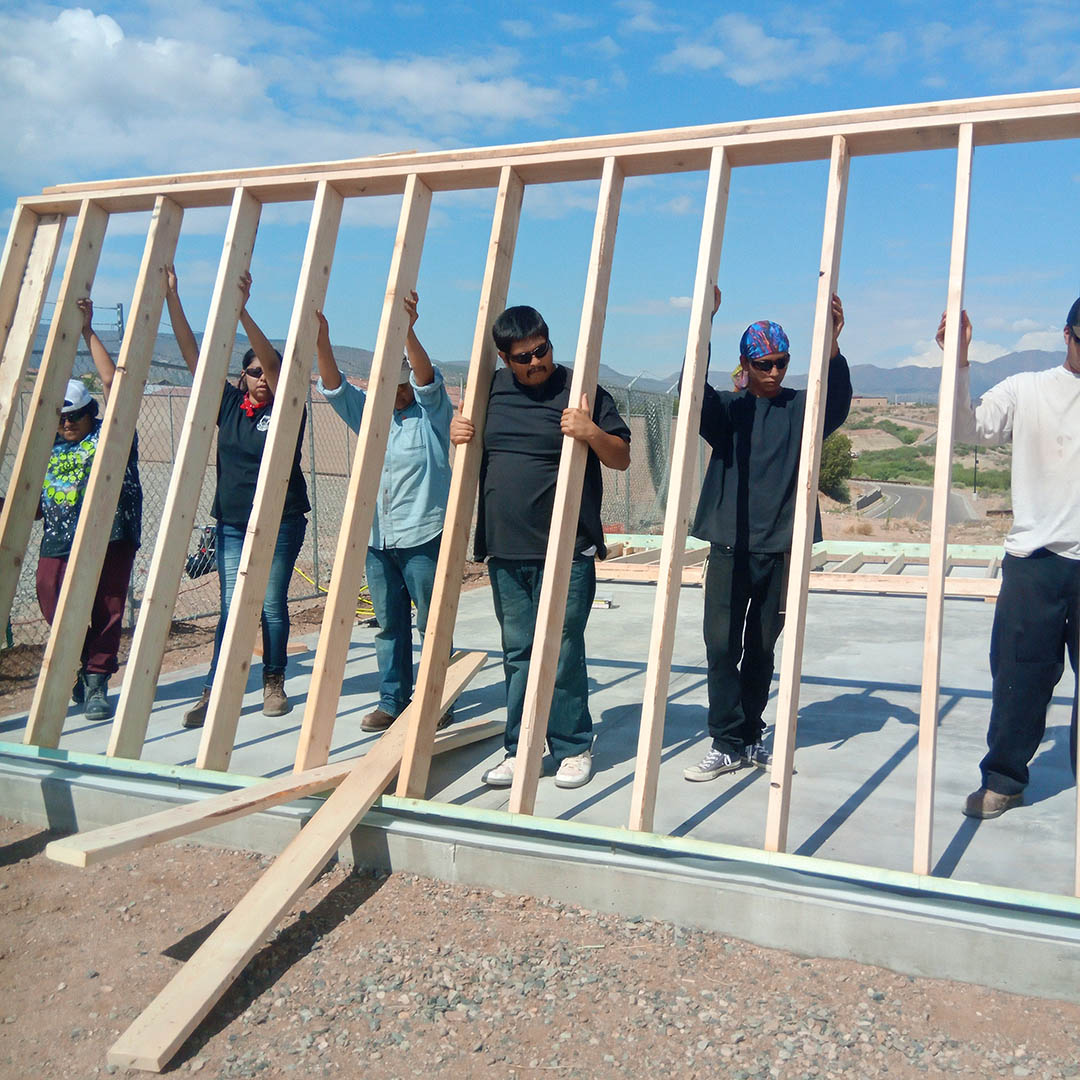 Among other instruction, the academy offers flagger certification and safety training required to work on construction projects within and around the reservation in the Verde Valley. In addition, some participants have received training required to obtain commercial driver licenses allowing them to drive for construction contractors.
It's another example of ADOT's On-The-Job-Training Supportive Services Program helping expand career opportunities for members of tribal nations. In 2017, a Construction Academy sponsored by ADOT helped members of the Tucson-area Pascua Yaqui Tribe earn certification to work on tribal construction projects.
"These partnerships with tribes are a natural extension of programs designed to connect people with opportunities in the transportation industry," said Dr. Vivien Lattibeaudiere, ADOT's employee and business development administrator. "Training offered through ADOT, through contractors, through community colleges and through other avenues connects members of disadvantaged groups, including those who are unemployed, with construction careers."
Seven members of the Yavapai-Apache Nation who completed the most recent Construction Academy training also got hands-on experience in concrete masonry and carpentry trades through various construction projects on the reservation. In the process, those who completed all instruction offered over 16 weeks received six units of college credit in blueprint-reading, construction math, masonry and carpentry.
This latest phase of instruction, offered in collaboration with Gila Community College, expands a Construction Academy Pre-Apprenticeship Training Program that ADOT and the Yavapai-Apache Nation's Tribal Employment Rights Organization (TERO) launched last year.
"The partnership with Gila Community College and ADOT has helped to educate and give practical skills to our tribal members," said Brian M. Kelley, the Yavapai-Apache Nation's TERO officer. "This was an opportunity that we needed and really enjoyed."
ADOT's On-The-Job-Training Supportive Services Program, part of the agency's Business Engagement and Compliance Office, offers Construction Academy programs to help remove barriers to construction careers for members of disadvantaged groups, including minorities, women and those who are unemployed. ADOT's commitment extends to helping participants move on to construction apprenticeships and providing support and guidance as they work toward journeyman status.
Various other Construction Academy opportunities are available around the state. Individuals also can receive training that will help them become concrete finishers, block masons, highway surveyors, heavy equipment operators and commercial drivers.
ADOT covers training costs and fees for participants and provides support including transportation and child care assistance, job-readiness training, and safety gear such as hard hats and protective eyewear.
During the recently completed federal fiscal year, ADOT's On-The-Job Training Supportive Services Program received $112,000 from the Federal Highway Administration to offer workforce-development initiatives.
For more information or to apply for a Construction Academy, please visit azdot.gov/BECO, call 602.712.7761 or pick up materials at the ADOT Business Engagement and Compliance Office, 1801 W. Jefferson St., Suite 101, in Phoenix.