Covering the Holidays: A collection of Arizona Highways December covers
Magazine's compilation celebrates 80 years of holiday editions
December 3, 2018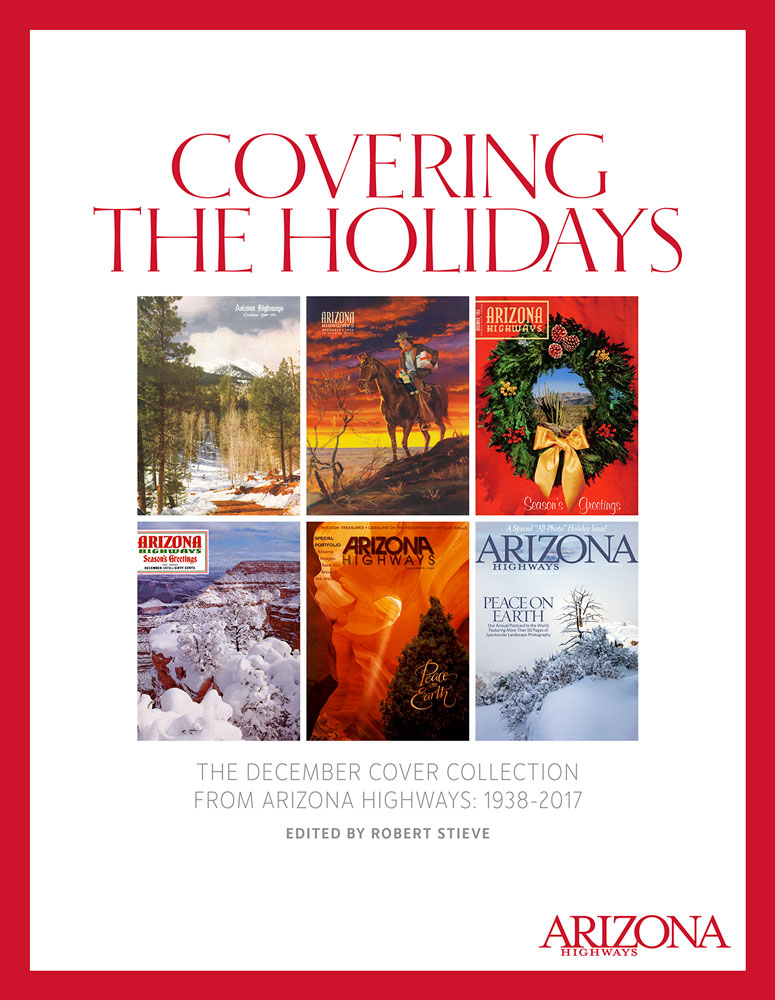 PHOENIX ‒ For the past 80 years, Arizona Highways magazine has celebrated the holidays with a special cover for its December edition. In a new book, the world-renowned magazine is celebrating its history of memorable December covers.
"Covering the Holidays: The December Cover Collection from Arizona Highways: 1938-2017" is available at all Arizona Costco locations; Barnes and Noble stores in Phoenix, Tucson, Yuma and Flagstaff; and Changing Hands Bookstore locations in Phoenix and Tempe.
"Over the past eight decades, some of the West's best photographers and artists have collaborated to create Arizona Highways' many December covers," Arizona Highways Editor Robert Stieve said. "From illustrated cowboys to a Christmas tree in Antelope Canyon, each holiday cover is memorable and collectible. Now, they're together in a beautifully designed coffee table book."
The first holiday compilation produced by Arizona Highways, published by the Arizona Department of Transportation, the book also is available at ShopArizonaHighways.com.
Stieve, who edited the compilation, will speak at these book-signing events:
7 p.m. Wednesday, Dec. 5, at Changing Hands Bookstore, 6428 S. McClintock Drive in Tempe
1 p.m. Saturday, Dec. 8, Barnes and Noble, 10500 N. 90th St. in Scottsdale
7 p.m. Wednesday, Dec. 12, Barnes and Noble-Arrowhead, 7685 W. Bell Road in Peoria
Founded in 1925, Arizona Highways is dedicated to promoting travel to and through the state of Arizona. In addition to the magazine known for spectacular landscape photography, Arizona Highways publishes travel guides, calendars and other products. The magazine has subscribers in all 50 states and more than 100 countries. Learn more at ArizonaHighways.com.