MVD adds ServiceArizona kiosks at two Valley courthouses
ADOT committed to increasing access to motor vehicle services
April 14, 2016
PHOENIX – ServiceArizona kiosks installed at courthouses in El Mirage and Paradise Valley are making it easier for Arizonans to conduct business with the Arizona Department of Transportation Motor Vehicle Division without visiting an MVD office.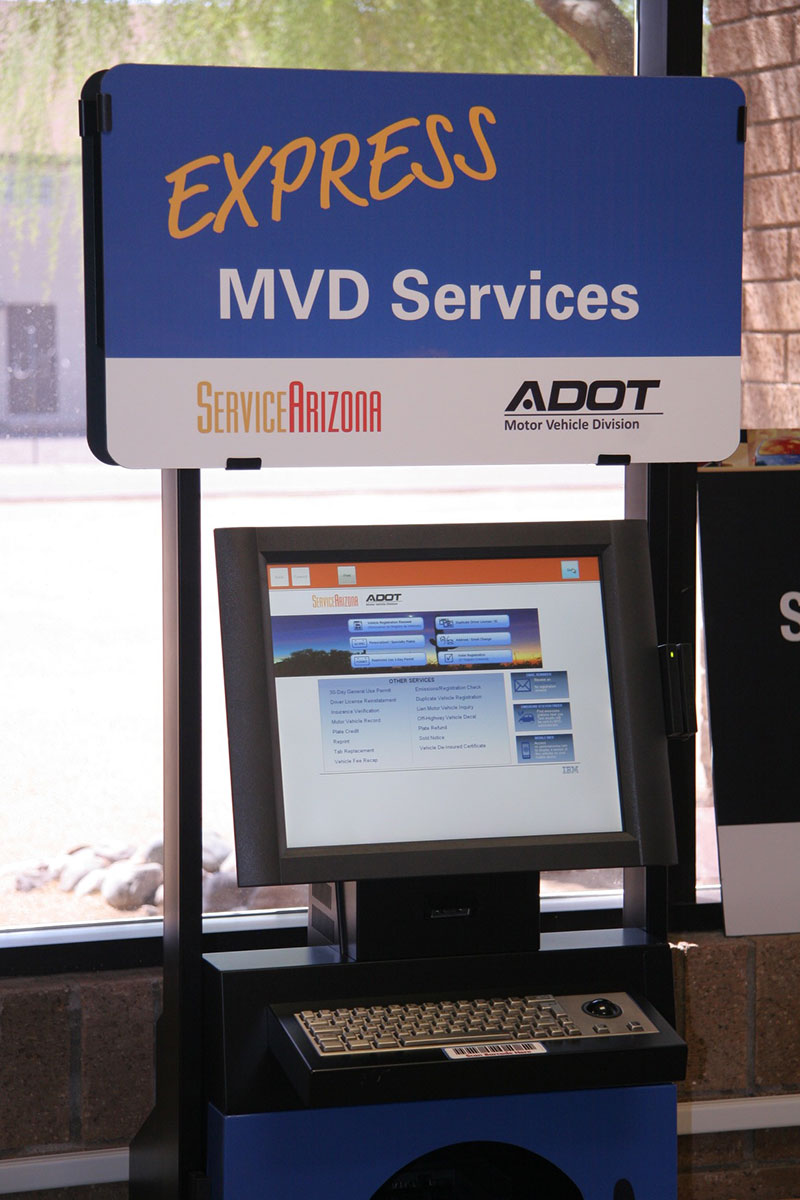 The kiosks, which offer the same functionality as the ServiceArizona.com website, allow customers to conduct more than 20 motor vehicle services such as accessing a driving record and renewing vehicle registrations. Most kiosks allow customers to print vehicle registrations and plate tabs for renewals.
Courthouses in Surprise and Scottsdale received kiosks last year, and the Phoenix Municipal Courthouse received two kiosks in February. There are 37 kiosks in 23 MVD offices around the state, with plans to roll out more over time.
It's all part of an MVD initiative to provide residents with more access to motor vehicle services outside of an office.
"We want to make it easier for people to access MVD services," said Motor Vehicle Division Director Eric Jorgensen. "Installing ServiceArizona kiosks in city courthouses helps us to provide those services where people need them."
Other motor vehicle services available through ServiceArizona.com and kiosks include ordering a duplicate driver license or ID card and ordering specialty license plates.
The new kiosks are located at:
El Mirage City Court: 14010 N. El Mirage Road
Paradise Valley Municipal Court: 6517 E. Lincoln Drive
For more information, visit azdot.gov/mvd and ServiceArizona.com.