A truly monumental photo wins Arizona Highways contest
Magazine to publish best works from amateur, professional photographers
May 22, 2020
PHOENIX – A day of location scouting, some astronomical knowledge and a compass were just what John Vermette needed for the perfect shot of Arizona's scenic beauty: the Milky Way arching over Monument Valley.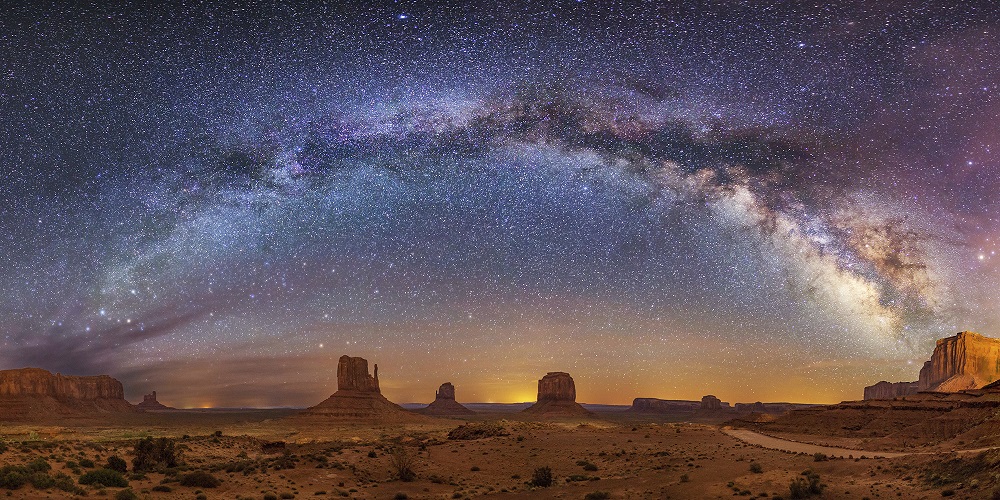 Now that image will grace the pages of Arizona Highways magazine and ArizonaHighways.com as grand-prize winner of the magazine's 2020 photography contest. Vermette's photo was among 3,950 that amateur and professional photographers entered in the magazine's 12th annual contest.
"A lot of thought and preparation went into the making of the photos you see," said Jeff Kida, Arizona Highways' photo editor. "Much like the photos we run in the magazine, I really enjoy seeing some new perspectives on familiar subjects and locations. Visual surprises can often be a good thing."
The second place photo by Joe Neely features two bees sleeping in a flower along US 60 near Globe, and the third place image from Michael Wilson shows a small waterfall amid Sedona's sandstone after a winter storm.
There were two categories: landscape and macro (close-up) photography, with a requirement all photos be made in Arizona. Entries were judged on composition, framing, light and an overall "wow" factor.
The winning images will be featured in the September 2020 issue of Arizona Highways. The grand prize photographer won an in-state photo workshop valued at $2,500. Second- and third-place winners received prize packages from Tempe Camera valued at $500 and $250, respectively.
Arizona Highways, published by the Arizona Department of Transportation, has readers in more than 120 countries and all 50 states.
A one-year subscription to the print version of Arizona Highways magazine (12 issues) is $24 in the United States. For more information on Arizona Highways magazine, or to sign up for a subscription, please visit ArizonaHighways.com.