2020 is the year to keep in mind for air travel and your state credential
2020 is the year to keep in mind for air travel and your state credential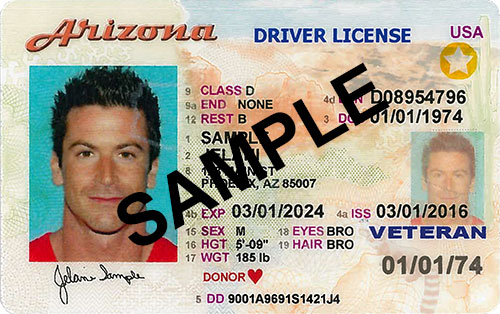 By Steve Elliott / ADOT Communications
We've received some questions about Transportation Security Administration signs at airports listing Jan. 28, 2018, as the date when travelers in some other states will need to make alternate arrangements for identification rather than using their driver licenses or state-issued IDs.
For the record, current Arizona driver licenses and state identification cards are valid for air travel until Oct. 1, 2020. Arizona is among states that have extensions to comply with the REAL ID Act because it's offering a Voluntary Travel ID that meets REAL ID requirements.
The signs you'll see at airports are directed toward travelers from a list of states that doesn't include Arizona.
Please visit azdot.gov/TravelID for more information on Arizona's Voluntary Travel ID, including who may want to consider getting one now.
Rest assured your current Arizona driver license or state ID is going to be accepted at airports until Oct. 1, 2020. And the Voluntary Travel ID, which costs $25 and is valid for up to eight years, is available for those who wish to continue using their state credential for air travel after that date.