275 million reasons ADOT knows the value of Interstate 40
275 million reasons ADOT knows the value of Interstate 40
By Ryan Harding / ADOT Communications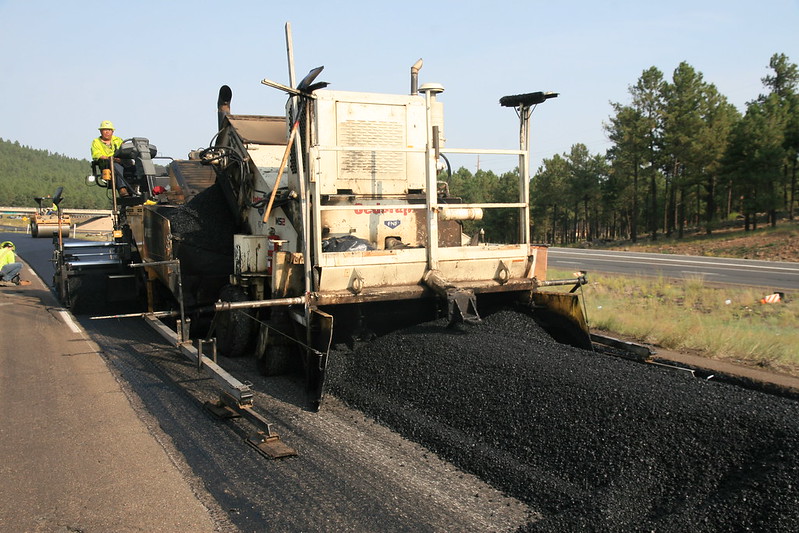 How do we love Interstate 40? Let us count the ways. 
1...2...275 million!
That's how many dollars ADOT has invested in the I-40 corridor over the last five years. From minor bridge repairs to complete bridge replacements and small pavement patch jobs to miles-long pavement replacement projects, we see the value I-40 brings not only to Arizona but the rest of the country.
Since 2016, ADOT has replaced pavement on about 90 miles of I-40 and repaired, upgraded or replaced 35 bridges along I-40. 
The agency utilizes innovative techniques to cut I-40 bridge replacements by months like the bridge slide method or a process known as a geosynthetic reinforced soil-integrated bridge system to rebuild bridges, creating new abutments that integrate into the roadway with a reinforced soil foundation.
We've replaced dozens of bridge decks and even rebuilt 5 miles of I-40 in each direction near Williams.
Bridges and road surfaces aren't the only things to be improved over the last five years. In continuing to support commerce, ADOT has made improvements to rest areas along I-40 including Haviland Rest Area west of Kingman and Painted Cliffs Rest Area near the New Mexico state line. Improvements are currently underway at Meteor Crater Rest Area. 
Truck parking was also permanently expanded by nearly 100 spaces at the Haviland and Meteor Crater rest areas last year.
And most importantly, we're not done! Work along the I-40 corridor continues today. Crews are replacing pavement along 10 miles of I-40 from I-17 to Walnut Canyon Road. ADOT is also currently improving 16 bridges spread out along the interstate from California to New Mexico.
Looking toward the future, ADOT is in the process of planning a new traffic interchange between I-40 and US 93 in west Kingman  as well as more pavement replacement projects west of Ash Fork.