Adopt a Highway: Arizona Rangers Show Low company has a rich history of community service
Adopt a Highway: Arizona Rangers Show Low company has a rich history of community service
By Mary Currie / ADOT Communications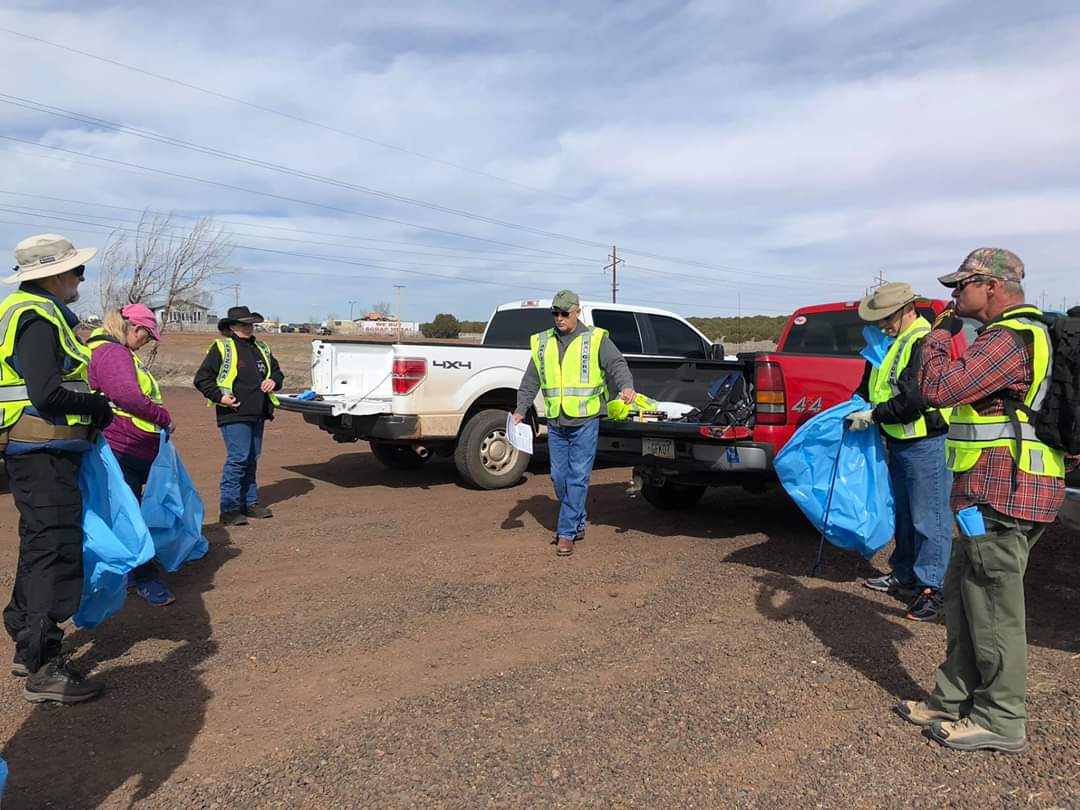 A prominent location in need of attention drew the Arizona Rangers to adopt the first mile of State Route 77 leading north out of Show Low.
"Our highway segment is on the way to the Lone Pine Dam refuse transfer station and was in desperate need of a cleanup. This portion of SR 77 connects the Show Low and Pinetop-Lakeside area to Taylor, Snowflake and eventually Holbrook. We hoped having our sign on this well-traveled road would give us some additional public exposure because not a lot of Arizonans know who we are," said Ranger Bob Coleman.
The Arizona Rangers are a unique volunteer law enforcement auxiliary consisting of approximately 500 men and women dispersed around the state and divided into 20 separate companies. The Arizona Rangers Show Low Company has about 22 members serving the area of Navajo County along the Mogollon Rim.
"We discussed ways to give more to the Show Low community and get better exposure at the same time, so we decided to look into the Adopt a Highway program," said Coleman.
Coleman hails from Casa Grande and spent four years stationed in Mt. Home, Idaho, while in the United States Air Force. After retirement he worked at a facility for adjudicated juveniles, where they adopted a highway. This positive experience followed him back home to Arizona where he registered the Arizona Rangers Show Low Company with ADOT's Adopt a Highway Volunteer program on Dec. 12, 2018.
Coleman, who serves as the group volunteer coordinator, remembers his Idaho days fondly. "It was a very positive experience for all involved and I'm sure it will be for our Ranger company also." 
When the rangers are not cleaning up litter along SR 77 at milepost 343, they are providing assistance to law enforcement agencies and civic organizations. From volunteer guard service and securing crime scenes, to Secret Santa and scholarships, its volunteers serve in a big way. Last year, in spite of busy schedules, about 12 rangers achieved three litter cleanups.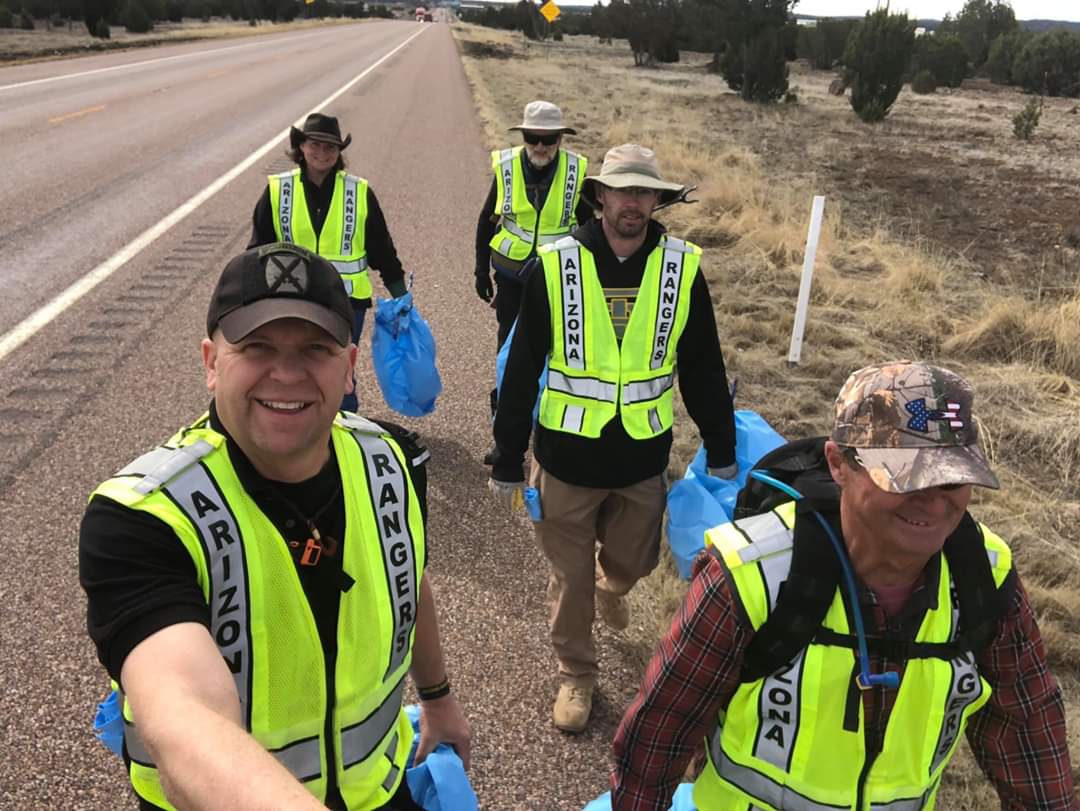 "The winters on the mountain can be pretty severe at times," Coleman said. "We are usually limited to April through September to do our pickups." Summer is a busy time for the company and in spite of planning there are always some conflicts. "Even though we're busy, we pull together as a team and have really bonded with our stretch of highway." 
"The pride we feel when completing the litter pickup is something that is hard to explain to others. When you're out there sweating and your joints and back start to ache, people driving by will honk their horn in appreciation and it helps ease the pain a little bit. Doing something where there is a clear start and finish with litter bags lining the highway once the job is done, is something any organization would take a lot of pride in seeing."
With that, Ranger Coleman tossed out a challenge for others: "Are you looking for something to help build your team in an environment outside of your normal work environment?  This is an awesome opportunity to bond together and feel like you have given back to your community in a way that is easy to see the physical results." 
We appreciate Ranger Coleman and all Show Low Ranger Company volunteers for outstanding volunteer service to the community and the state of Arizona. The Rangers are helping ADOT Keep it Grand. Visit the ADOT Adopt a Highway website to learn more about the program.