Adopt a Highway: Decades of volunteerism in the White Mountains
Adopt a Highway: Decades of volunteerism in the White Mountains
By Caroline Carpenter / ADOT Communications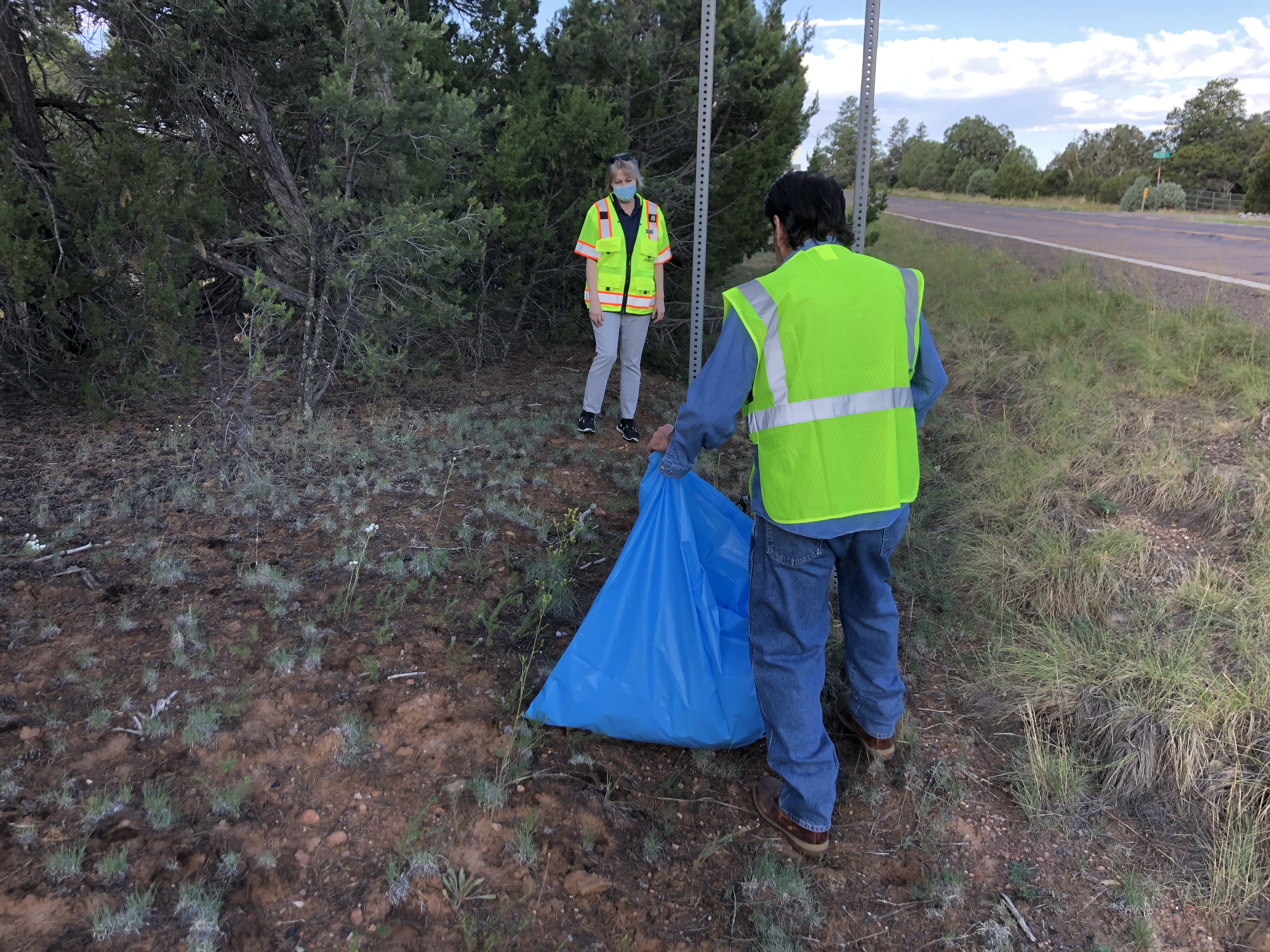 The Adopt a Highway program asks volunteers to commit to cleaning up a highway segment for at least two years. Several Adopt a Highway volunteer groups in Heber-Overgaard have gone well beyond that by helping keep their local highways pristine for nearly 20 years or more! We recently highlighted some of these long-term Adopt a Highway groups at an event in the White Mountains.
The following groups were recognized for their long-term commitment to the Adopt a Highway program.
Ponderosa Lions Club (30 years)
Heber-Overgaard Fire District (19 years)
NAPA Auto Part of Overgaard (17 years)
The Aug.1 event was organized by the Heber-Overgaard Chamber of Commerce, which also recently joined their ranks in the Adopt a Highway program. Volunteers from the four groups, along with other community members, turned out to pick up litter along state routes 260 and 277. They covered 12 miles and filled 80 trash bags in only two hours. 
Heber-Overgaard Fire District Chief William McCluskey said, "We've been here a long time and we're going to continue to do that. It's the heart of the community. All of these people provide their time and effort for free and come out as early at 6 a.m." 
Click below to hear from Heber-Overgaard Chamber of Commerce Board Member Tania Rush talk about why the chamber wanted to participate in the cleanup.
During the public health situation, volunteer groups are encouraged to continue their cleanups, but follow health guidelines from the Arizona Department of Health Services and the Center for Disease Control and Prevention by keeping groups to less than 10 people, social distancing and wearing masks.
If you'd like to adopt a highway, visit azdot.gov/adoptahighway.