Adopt a Highway: The gift of you
Adopt a Highway: The gift of you
By Mary Currie / ADOT Communications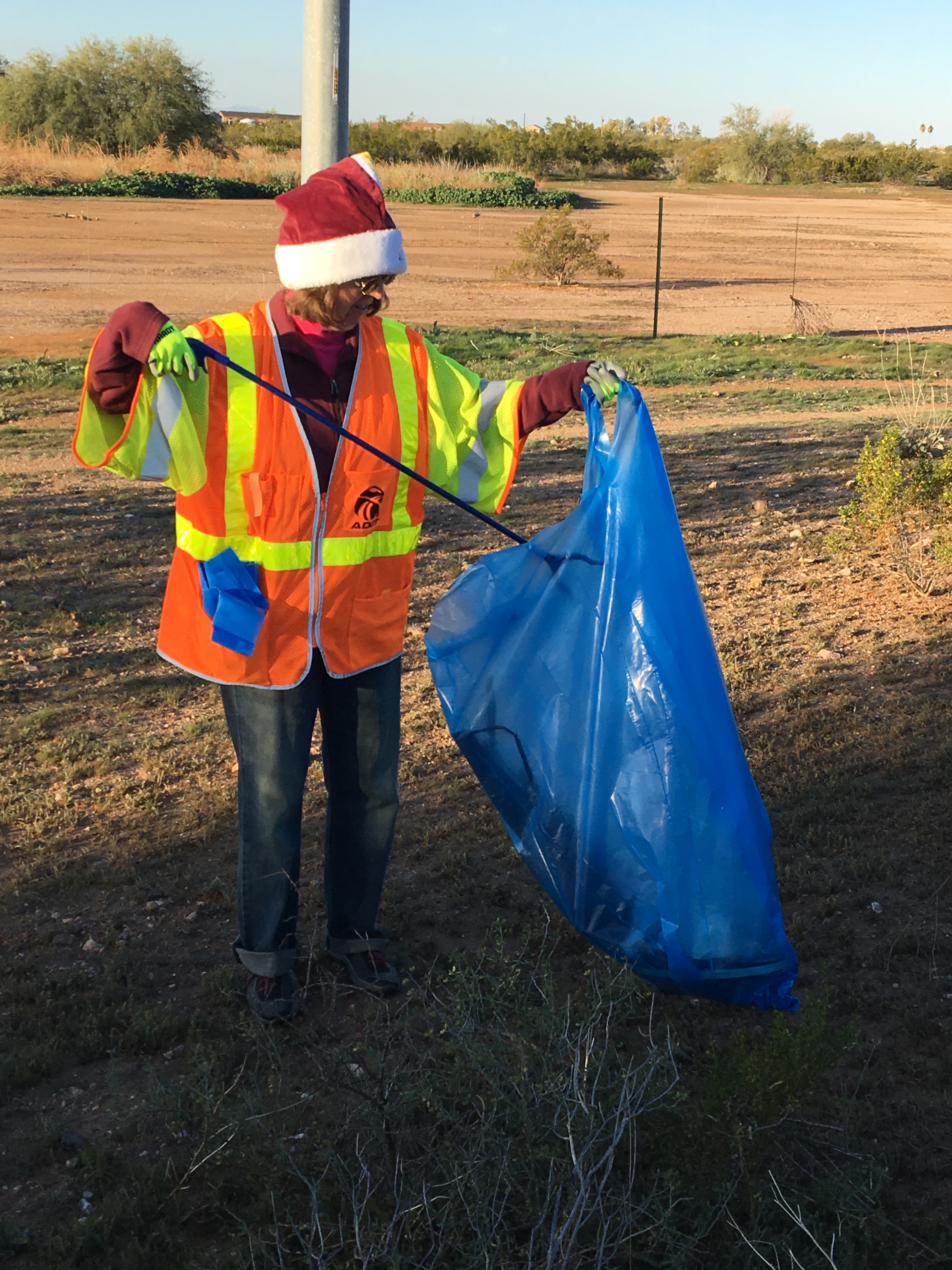 During this season of giving, how about instead of running out to the nearest mall you give the gift that keeps on giving?
That's right, we're talking about the most valuable presents there are: you and your time.
Have you considered adopting a section of state highways as an experience for bringing friends and family together toward a shared vision? It's a thoughtful, meaningful gift with no need to wait in crowded stores or busy checkout lines.
It won't fit under the Christmas tree, but the gift of you helps reduce unsightly litter on Arizona's highways and is a meaningful way to both help beautify your community throughout the year and spend time with loved ones.
If you decide to check this off your list, ADOT is ready to give too. We'll help you locate a 2-mile section of highway for your group to help keep litter free. We also supply trash bags and safety vests as stocking stuffers. Notify us after your first cleanup and we'll celebrate your volunteer effort by unwrapping Adopt a Highway signs with your group's name at each end of your section.
The Adopt a Highway website explains how you can get started and provides contact information for your area of the state.
And a special thank you to the 10,000 Arizona volunteers who already Keep it Grand. The Adopt a Highway Volunteer Program wishes you and your loved ones a safe and joyous holiday season.