Adopt a Highway to help maintain Arizona's beauty
Adopt a Highway to help maintain Arizona's beauty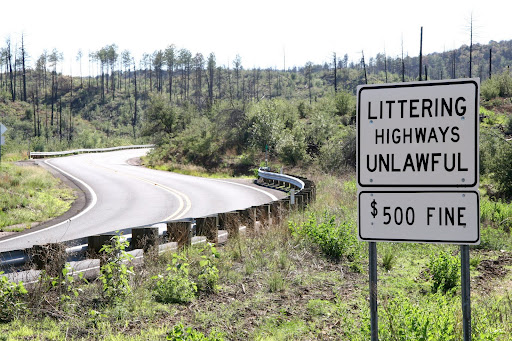 It's a sad truth, but trash thrown onto our state's roadways really adds up.
That's because it's not just a few random soda cans, cigarettes or empty bags littering the roads and surrounding areas. In reality, more than 800 tons of trash gets picked up in Arizona each year.
We owe a big thanks to the thousands of volunteers who take on that cleanup effort through ADOT's Adopt a Highway program.
The Arizona Adopt a Highway program, which currently has 1,577 volunteer groups on board, got its start in 1988. It came after the Texas Department of Transportation in 1985 developed the very first Adopt a Highway group in the nation.
Many states have followed and have a similar program in place that allows any individual or group to adopt a highway as a volunteer or through a maintenance provider as a sponsor.
As you can imagine, using volunteers to pick up trash is a real benefit to Arizona. Stats for 2008 show that Adopt a Highway provided a statewide labor benefit of nearly $4 million.
According to Stephanie Brown, ADOT's Adopt a Highway coordinator, one big advantage of using volunteers is that ADOT maintenance crews are freer to work on roadway repairs that may impact the flow of traffic and aren't tied up picking up litter.
What to expect …
If you're thinking about volunteering, don't worry, groups do not take on an entire highway! Brown says most volunteers are only responsible for stretches ranging from one to two miles along available state, interstate or United States highways.
You can expect to complete a two-year permit application to start with. ADOT asks that groups clean up their section of highway three to four times a year whenever it fits your schedule. ADOT provides the trash bags, safety vests, and general safety information.
Once you're signed up and ready to go, you and your group will pick up trash, bag it up and place it on the side of the road … ADOT picks up the bags and takes it from there. As a token of appreciation, ADOT will install an Adopt a Highway sign recognizing your group on your stretch of road!
Find out more about ADOT's Adopt a Highway program.