Adopt a Highway: Let's do this volunteers! Join the statewide cleanup on Saturday, Sept. 17
Adopt a Highway: Let's do this volunteers! Join the statewide cleanup on Saturday, Sept. 17
By Mary Currie / ADOT Communications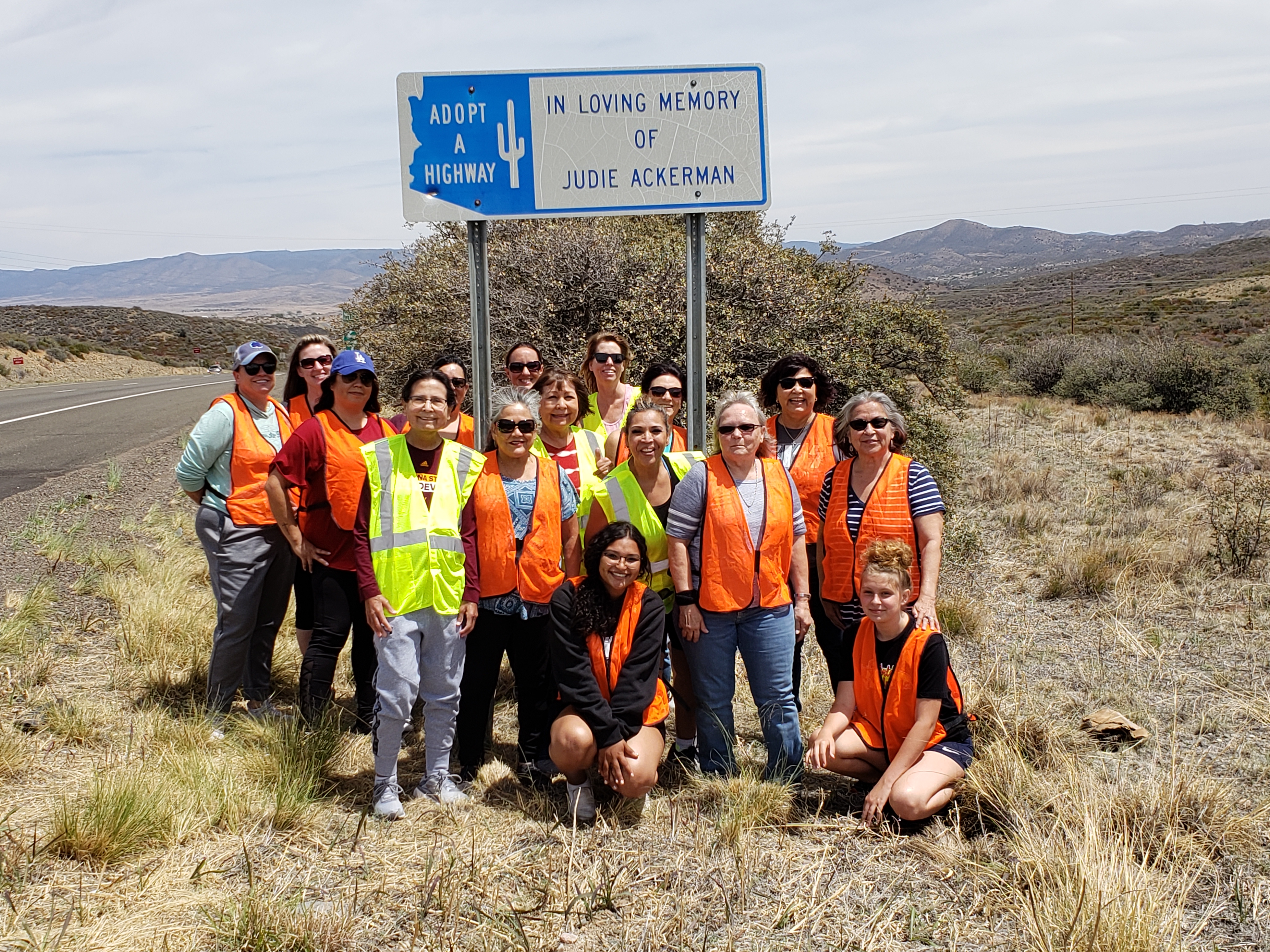 National CleanUp Day is Saturday, Sept. 17. That's less than three weeks away! Here are a few pointers for:
One-day permit requests: Registration closes Friday, Sept. 9 at 5:00 pm: Register here by Sept. 9 if you would like a one-day permit. We will assist you to locate an adoptable segment and process the permit. Permits include information needed to participate, like where to pick up trash bags and safety vests from an ADOT location nearest you. 
Adopt a Highway Volunteer Program permit holders: Thank you for registering your intent to participate on National CleanUp Day. We're here if you need bags and vests, so reach out to your designated district contact right away. Collecting litter on Sept. 17 also counts toward the annual litter collection requirements of the group permit. Great job!  
Tell us how much trash you collected: Report the number of litter bags filled within three days after the event. All volunteer groups are required to report their litter bag totals after the event so that we can share litter-busting accomplishments with 1,002 Adopt a Highway volunteer groups and subscribers to the ADOT Blog.
The Adopt a Highway team plans to visit as many volunteer groups around the state as logistics allow. We will contact you prior to National Cleanup Day if your segment is along our route.
We'd love to share your event photos on social media. Use the hashtag #NationalCleanUpDay and tag your photos with @ArizonaDOT. 
Thank you for considering ADOT as an opportunity to unite and reduce litter along our highways. Visit us at Adopt a Highway to learn more. 
If you live in Phoenix, My Beautiful Phoenix is ready to help you reduce litter in your neighborhood. Tucson area residents contact Tucson Clean and Beautiful. Check out Don't Trash Arizona Litter FAQs and litter craft ideas for kids, too. 
Arizona, keep It grand!