ADOT bridges continue to score well on national basis
ADOT bridges continue to score well on national basis
By David Rookhuyzen / ADOT Communications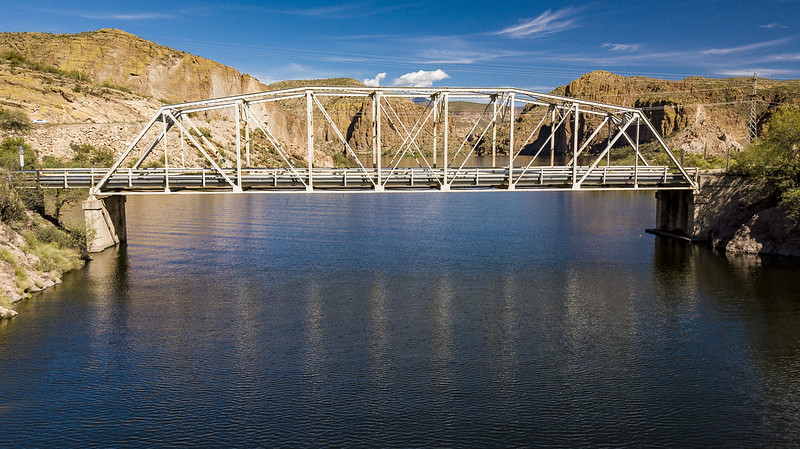 Did you know that Arizona highways have more than 4,824 bridges? 
Crazy right? That's 4,824 times a highway has to cross rivers, washes, rail road tracks, canals, another highway, etc.
That's why we think it's a such great thing that recent survey of bridges across the nation showed that the state has some of the best bridges in the country. Only 1.6 percent of Arizona bridges are listed as being in poor condition, which puts us just a step behind Nevada and Texas.
Now a couple things to keep in mind. First, a bridge in "poor" condition doesn't mean it's a hazard to drivers who have to cross a river, canal or wash. It does mean that repair needs have been identified and provides ADOT's bridge engineers with a measurement to plan for improvement projects. Second, that 1.6 percent covers every single bridge in the state, even those that might be overseen by a county or municipality. If you just limit it to ADOT's 4,824 bridges, the number of bridges in the poor category actually goes down to 0.9 percent. Not too shabby!
The even better news is there are several projects that are already underway or planned in the near future to take care of some of those identified repairs. And projects are going all the time to build new structures or take steps to continue to limit the number of bridges in the poor category. We've told you several times about the bridge replacements happening along Interstate 17 over Pinnacle Peak and Happy Valley Roads, there's a major project happening on Interstate 10 and Ruthrauff in Tucson, and we can't forget the new bridge being put up on US 60 over Pinto Creek east of Superior. And just recently we announced improvements to the bridge on Interstate 17 over Central Avenue.
So, if like us, you have bridges on the brain, take a moment to celebrate all the state's spectacular spans with this compilation video. Or you can check out the gallery of images below. Either way, remember that you have 4,824 reasons to be excited about bridges.