ADOT freeway landscape designer wins lifetime achievement award
ADOT freeway landscape designer wins lifetime achievement award
By Angela De Welles / ADOT Communications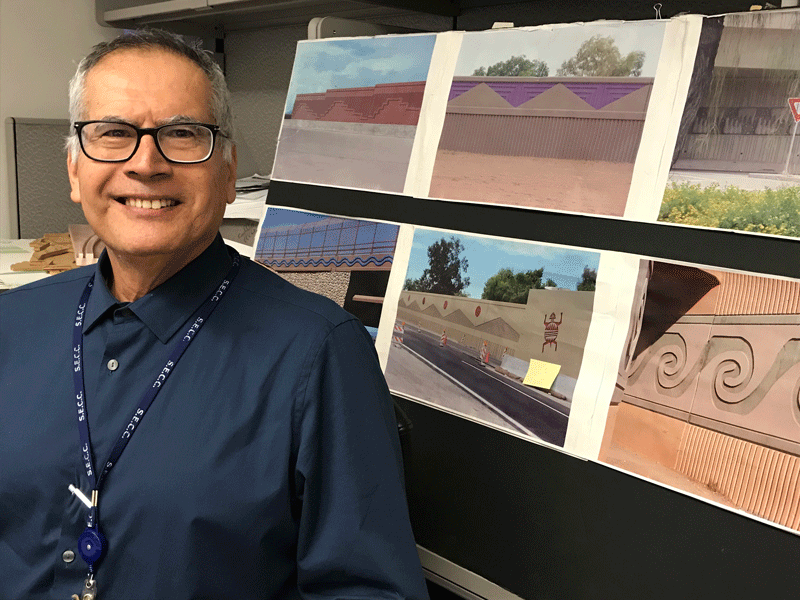 ADOT's Joseph Salazar was honored recently with a lifetime achievement award from the American Society of Landscape Architects Arizona Chapter.

Salazar, who has been with ADOT for almost 30 years and serves as landscape architectural project design manager for the Roadside Development section, said the award came as a complete, wonderful surprise.
The award noted Salazar's attention to context-sensitive design and his role in designing distinctive aesthetic patterns on the freeway walls and bridges as well as developing landform graphics, which use granite in contrasting colors to create patterns and designs onto the ground plain.

Now, months later, Salazar says he's "still up on cloud nine" because of the honor, and even though the award was for a lifetime of achievement, he looks forward to exploring new methods and using alternative materials for future artistic designs and landscapes.
When asked to name his favorite project, Salazar said, "It's always the next one." However, he did admit his work on the State Route 143/Sky Harbor Boulevard traffic interchange is very special to him.
"It's the gateway not only into the Valley but the whole state," he said. "It introduces people who are visiting our state to Arizona."

The design work currently happening on the Loop 202 South Mountain Freeway is also something he's very proud of and is a perfect example of the context-sensitive design that ADOT has become known for.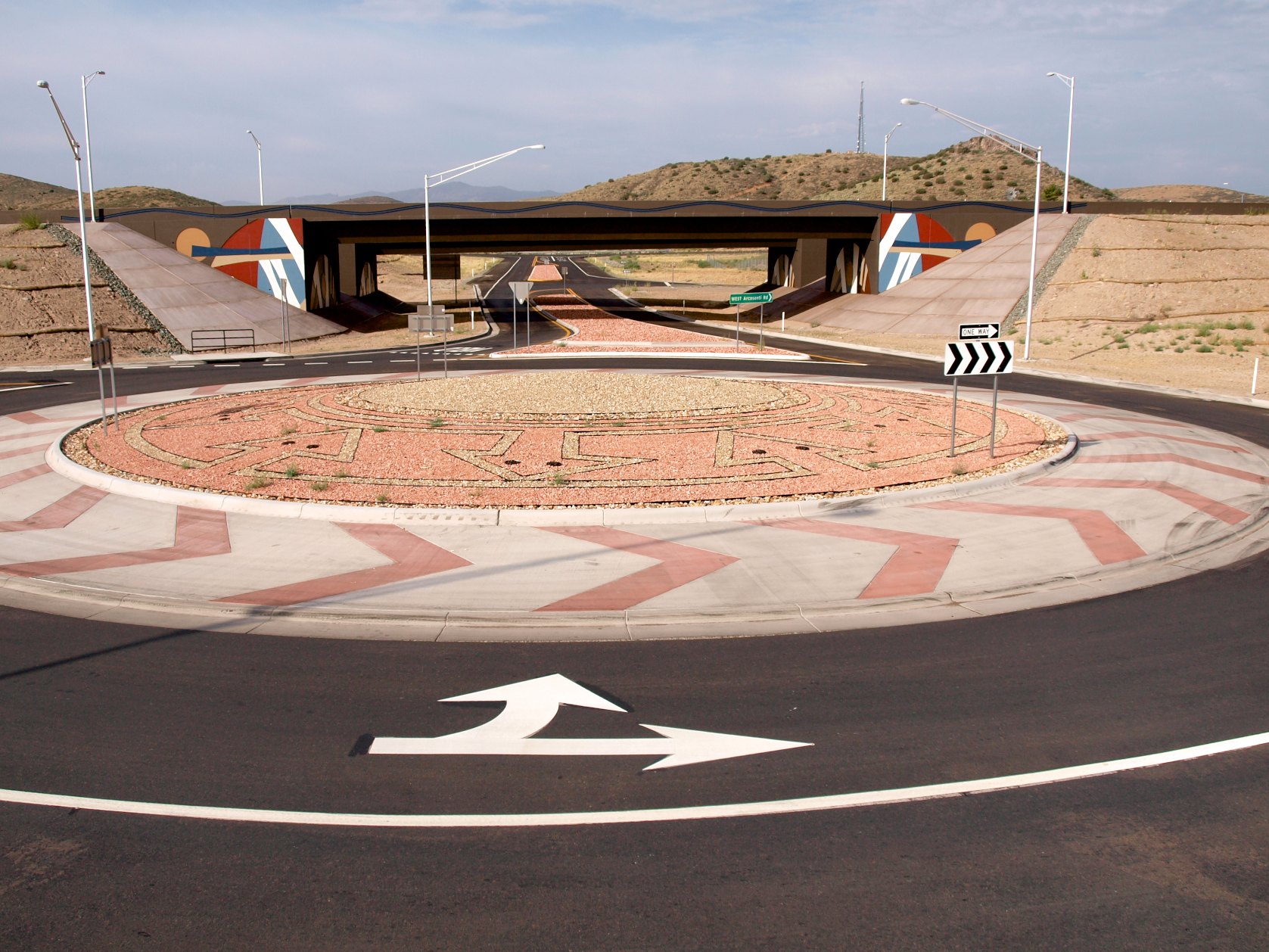 "We developed character zones to represent the different environments that the freeway goes through," he said. "Each area has its own theme, but there's a common pattern that ties it all together."
When explaining why roadside development and landscape design are so valuable and worthwhile, Salazar said it's because it makes projects more appealing and acceptable to the public.
"After all, none of our communities want to live, work, or drive along ugly highways," Salazar said. "Our freeways are a reflection of who we are in this state. We're working alongside our various engineers and we take what they're developing and make it beautiful. I'm very grateful to our engineers, management, consultants, contractors, and of course our local communities for their support through the years to make our freeway system the best there is around."