ADOT helps bring magic to children at Touch a Truck event
ADOT helps bring magic to children at Touch a Truck event
By Laurie Merrill / ADOT Communications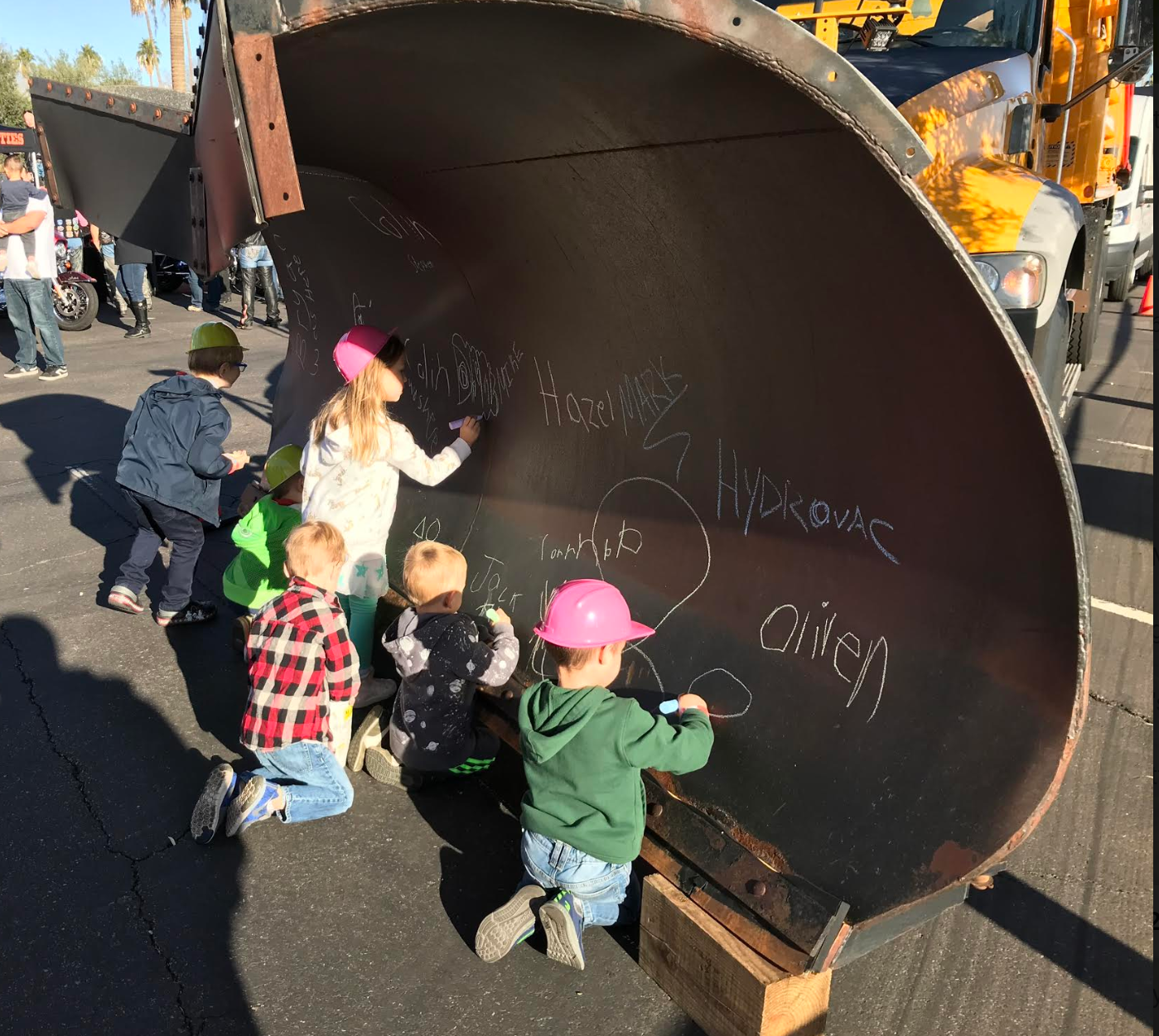 Getting a chance to touch big a snowplow, front-end loader and hydrovac truck probably won't make the top of most adults' bucket lists. But there's a kind of magic that happens between small children and big trucks.
That's why it was a special thrill for dozens of children who had the chance to get near heavy vehicles, including three from the Arizona Department of Transportation, during a recent "Touch a Truck" fundraiser in Phoenix.
Youngsters climbed into the drivers' seats and signed their names on ADOT's front-end loader and snowplow.
Members of ADOT Phoenix Maintenance and the Central District Hydrovac Unit volunteered for the event to help educate people about how the state-of-the-art trucks serve the public.
Touch a Truck raises funds for children with spina bifida – a birth defect that affects the spinal cord – to attend Camp Patrick in Payson, which has extensively trained medical staff.
The department has participated in all three Camp Patrick annual fundraisers. Tommy and Katie Reeve founded the camp after realizing the need for one. Their third son son, Patrick, has spina bifida, and the camp is named for him.  
"ADOT is one of our biggest supporters," said Tommy Reeve, a Phoenix firefighter. "They bring trucks that the kids think are really cool. ADOT helps us put on the event and 100 percent of the money goes to the camp."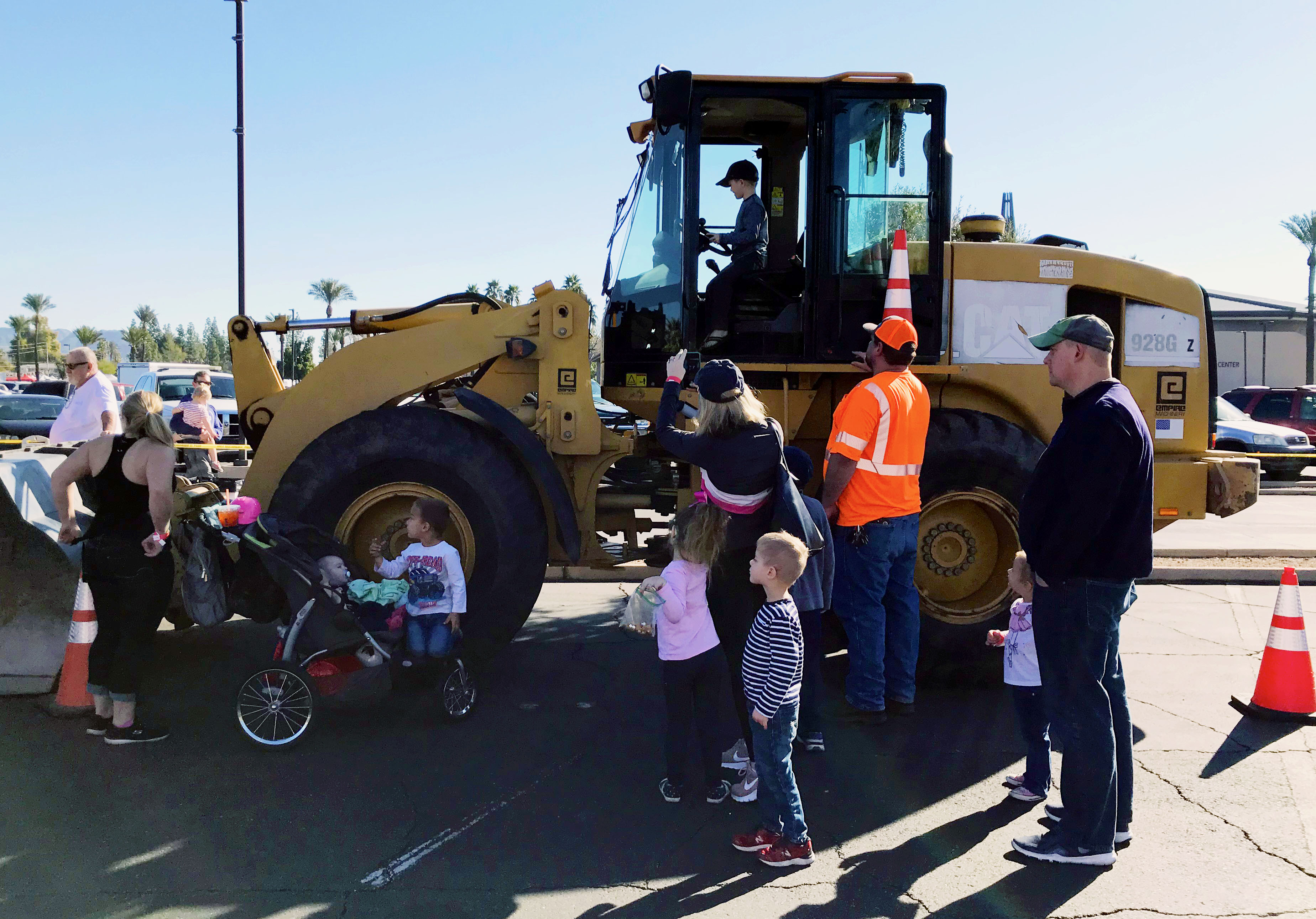 Youngsters with spina bifida, many in wheelchairs, joined others who donned ADOT hard hats in yellow, pink and blue, grabbed chalk and excitedly wrote their names on the blade of ADOT's snowplow and the front-end loader shovel.
"There were little hard hats running all over the place," said Michael Culp, hydrovac operation supervisor. "We actually helped the children out of their wheelchairs and lifted them up so they could sit in the seats, honk the horn and play with buttons."
Culp was joined by Phoenix Maintenance Supervisor Jim Durlin and other ADOT members who talked to community members about the state-of-the art vehicles.
They explained, for example, how the hydrovac truck keeps drains clean and highways clear of water when it rains and how snowplows make roads safer after storms.
"This event brought smiles to the children of the community and perhaps some future ADOT employees," Culp said. "It helps us put ADOT's name out there as an agency that likes to give back to the community and to reinforce what we do on the roadways to keep them safe.
"This is a once in a lifetime event for these children that they wouldn't have without events like this."