ADOT Highway Trivia Quiz #2
ADOT Highway Trivia Quiz #2
By John LaBarbera / ADOT Communications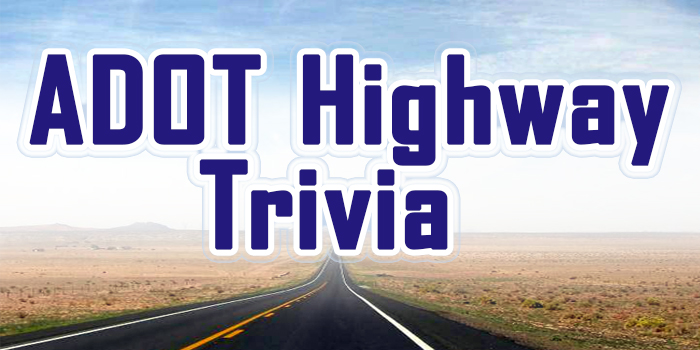 A few months back we debuted our first collection of Highway Trivia questions. Now, we've plundered our archives once again to bring you the second installment.
Brand-new Highway Trivia questions are posted to Twitter, Facebook and Instagram twice a week! Look for the #HighwayTrivia hashtag on Twitter and catch up on any you've missed.
In the meantime, enjoy our latest assesmblege of roadway noggin-scratchers. And feel free to let us know on social media how you did!