ADOT Kids: Let's build a toothpick bridge!
ADOT Kids: Let's build a toothpick bridge!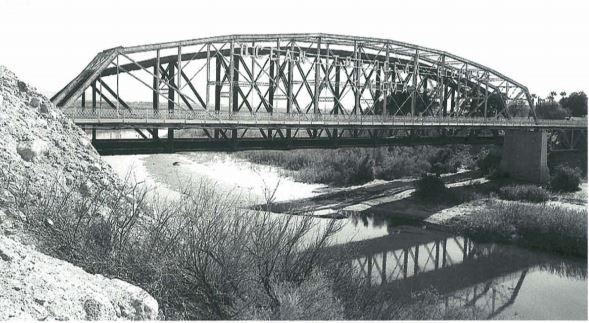 EDITOR'S NOTE: During this unprecedented time, ADOT is creating transportation activities for kids. Please visit azdot.gov/ADOTKids or use the hashtag #ADOTKids on ADOT's Twitter, Facebook and Instagram accounts to see what we have going on. 
By David Rookhuyzen / ADOT Communications
As part of a physics class I took in high school, we had to build a bridge that would support at least one pound. The only catch? We had to build it using only use two materials: toothpicks and glue.
That may sound hard at first, but its actually an incredibly fun and hands-on way to learn some practical engineering skills.
If you don't know where to start, you can find tips on how to make a sturdy bridge in this helpful video. Like it says, toothpicks and glue are the norm, but you can use something like popsicle sticks, with clay or styrofoam to hold everything together.
With a little patience, and a lot of triangles, you can replicate a truss bridge. You can find several examples of truss bridges around the state, including some that have been there for more than a century, like the historic Ocean-to-Ocean Bridge in Yuma (shown at right).
Bridges are an important part of the state's highway infrastructure. As we told you about last year, there are more than 4,800 of them helping driver gets over rivers, canyons and other low places, with the longest being a mile long. You can also dive more into the math, science and engineering that goes into building highway bridges in another blog post we did.
It may seem difficult at first, but keep trying. Once you are done, go ahead and test it out! The bridge I built in high school held more than 2 pounds without breaking a sweat. I used a lot of triangles. 
This is a good way to advance your knowledge of bridge-building after completing this week's ADOT Kids activity on designing bridges. We'll post all of the colorings sent to [email protected] by 5 p.m. Wednesday, April 29. We'll even post a picture of your toothpick bridge.