ADOT mobile site features Adopt a Highway
ADOT mobile site features Adopt a Highway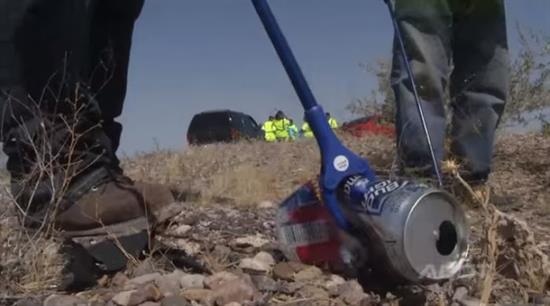 By Mary J. Currie /ADOT Communications
Volunteer coordinators wear many hats. As motivator – Hey, let's do this! – to safety promoter and event closer, which requires reporting your litter collection totals.
Reporting the number of trash bags you collect each year within your mileposts is valuable data that we count on from you to help us measure the success of the Adopt a Highway Volunteer Program each year.
With that in mind, we have added the Adopt a Highway Volunteer program as a new feature on the ADOT mobile site homepage. It joins the lineup of other ADOT sites frequently visited by customers: MVD Services, News, Traffic Information and Contacts. You can also choose to visit our full site through a link on the mobile site homepage.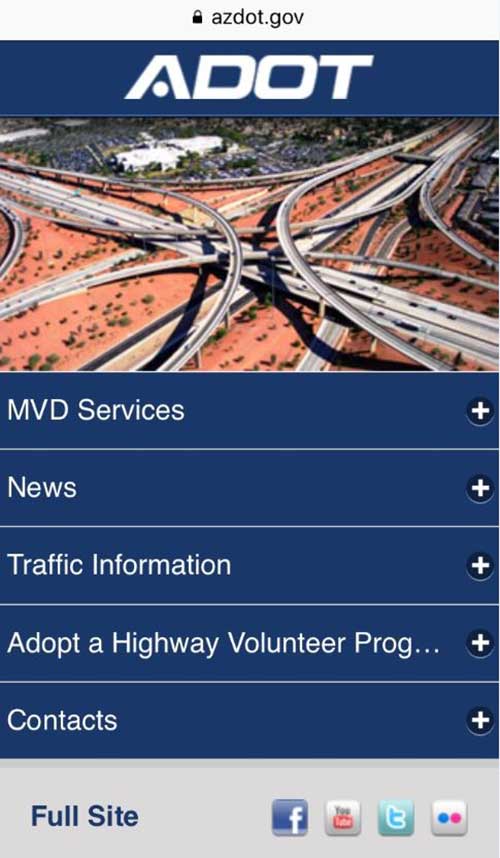 Now, the information that you access frequently is available at your fingertips. While this is not an app, you can save the URL to your home page for easy access on a smartphone.
Check out these three quick categories: Contact Information, Report your Litter and Safety Briefing.
Contact information – Touch to contact an ADOT district permit technician in your area.
Report your Litter – Instant access to the form required to report your litter collection totals. Enter your permit number, report your litter, click Submit. Done!
Safety Briefing – Quick access to the ADOT Safety Video and Safety Briefing is located here for volunteers to review prior to each cleanup event.
Bottom line, your time is valuable. We hope this new feature hits the mark to help you access needed information quickly and report the positive impact you make by reducing litter on Arizona's highways.
Try the new features by going to azdot.gov/mobile on your mobile device.
---
EDITOR'S NOTE: The author oversees ADOT's Adopt a Highway volunteer program.