ADOT plays role in airport development
ADOT plays role in airport development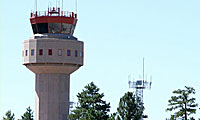 Airports may not be the first thing most people think of when it comes to ADOT … but the Arizona Department of Transportation actually plays an important role in aeronautics and the development of airports across the state.
Just like automobiles, all aircraft based in Arizona must be registered with MVD. Those registration fees, along with flight property, aircraft dealer licensing and aviation fuel taxes – paid by pilots and aircraft owners – go toward the state aviation fund.
Each year that fund is used to assist eligible airports in the state's system.
One of the main ways ADOT's Aeronautics Group does this is by awarding grants to airports for projects identified in the Airport Capital Improvement Plan.
This five-year plan is created in conjunction with airports and the Federal Aviation Administration. It is annually reviewed and approved by the State Transportation Board.
Airports can receive state-funded grants that require a small percentage of matching funds, or, they can receive grants from the FAA.
Those federal funds require the airport to come up with matching funds, too. However, some projects are eligible for some assistance with those matching funds – the state's aviation fund will kick in half of the airport's required match – making big projects relatively affordable for some of our state's smaller airports. 
The Airport Loan Program is pretty much what it sounds like ... a program that awards loans to airports.
But, these loans go toward projects that don't typically qualify for grants ... the projects are ones that can make money for an airport.
"But they're important," says ADOT's Aeronautics Manager Michael Klein.
He says the loans can be used for things like hangars, restaurants, parking, airport fuel stations and land acquisitions. The Aeronautics Group has approved roughly 18 loans over the past 10 years, Klein says.
The Airport Pavement Management System is another way money from the state aviation fund comes back to the airports.
State Airport Engineer Holly Hawkins explains that ADOT's Aeronautics Group does regular studies on pavement conditions at the 53 participating airports in the state.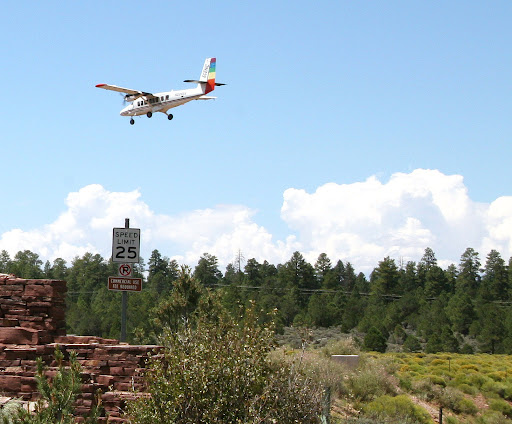 "We study all of them and update every three years," she said.
The study identifies all the cracks and bumps in airport runways and then breaks down projects by priority.
Hawkins said the ADOT Aeronautics Group covers the design and construction of a handful of pavement preservation projects each year to the tune of $3-4 million. The airport or municipality pays back just 10 percent of project costs.
This program, which started in 2000, helps smaller airports that might not have the budgets to complete these projects on their own comply with FAA requirements.
Besides the funding programs above, the Aeronautics Group has other ways in which it supports aviation in Arizona .
Several statewide studies are completed on a regular basis by ADOT's aeronautics group, including land-use studies and an economic study that looks at how airports are an economic engine for the communities in which they're located.
ADOT's Aeronautics Group also publishes convenient maps for pilots and awards its "Airport of the Year" recognition annually.
Klein says all the work performed by the Aeronautics Group not only answers what is outlined by state statute, but helps provide public support and funding opportunities to airports.
"Airports typically are very expensive infrastructure and they're predominately used by the public … it takes a lot of public investment (to keep them operating)," he said.