ADOT prepares for return of snowplowing season
ADOT prepares for return of snowplowing season
By Lori Baker / ADOT Communications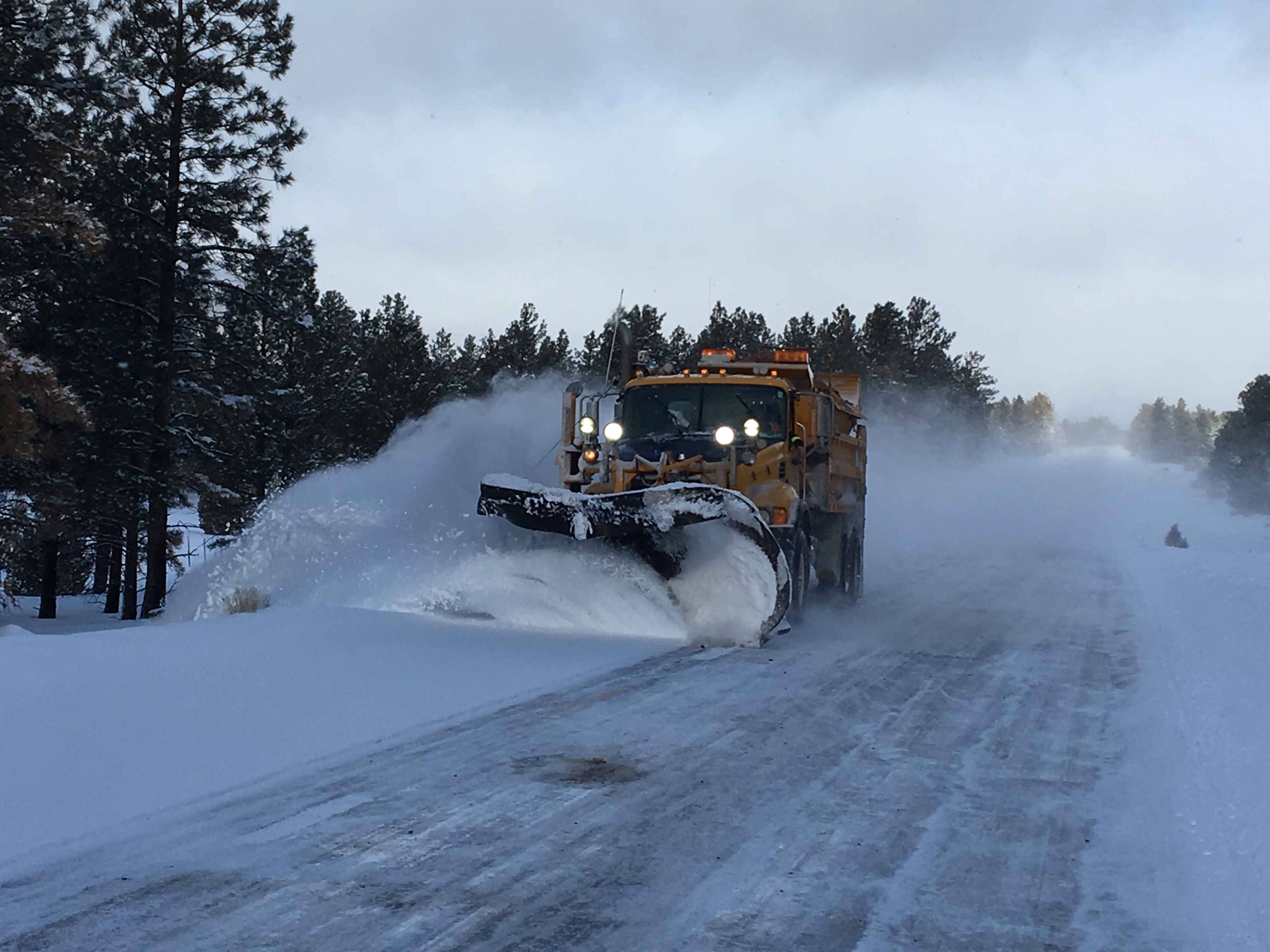 With temperatures finally creeping lower, it's time to start thinking about snow again. To prepare for this year's winter storm season, about 230 ADOT employees participated in the recent Winter Readiness Academy.
Participants learned how to use snowplows to clear snow and ice on highways in Arizona's mountain areas. Because of  the current public health situation, the in-person training used in previous years was transformed into a hybrid program with both virtual and in-person activities during the week of Sept. 21. 
"Students learned about running their routes, proper plowing techniques, coding plow activities, where and when to use proper material," said Statewide Road Weather Manager Kevin Duby. "There is a lot to understand, and every situation and storm can be fluid."  
Employees watched pre-recorded presentations by subject-matter experts and received in-person training using the snowplow simulator machine that presents the operator with real-world hazards they may face on the road. Because of the public-health emergency, units used social-distancing protocols and limited the number of people in their areas. 
"This workshop coupled with snowplow simulator training, unit-level snow meetings, hands-on equipment training and driving routes prepares our teams for the riggers of winter operations that lay ahead," said Northcentral District Highway Operations Superintendent Thomas Eckler. "The workshop also allows for networking and the exchange of ideas on how to improve our processes and level of service."
ADOT has about 200 snowplows. New plows cost about $303,000 to $340,000 each, depending on the plow's configuration. 
That's how we are preparing, but you can read about how you can prepare for driving during wintry weather at azdot.gov/knowsnow.