ADOT public meeting going virtual for first time
ADOT public meeting going virtual for first time
By Ryan Harding / ADOT Communications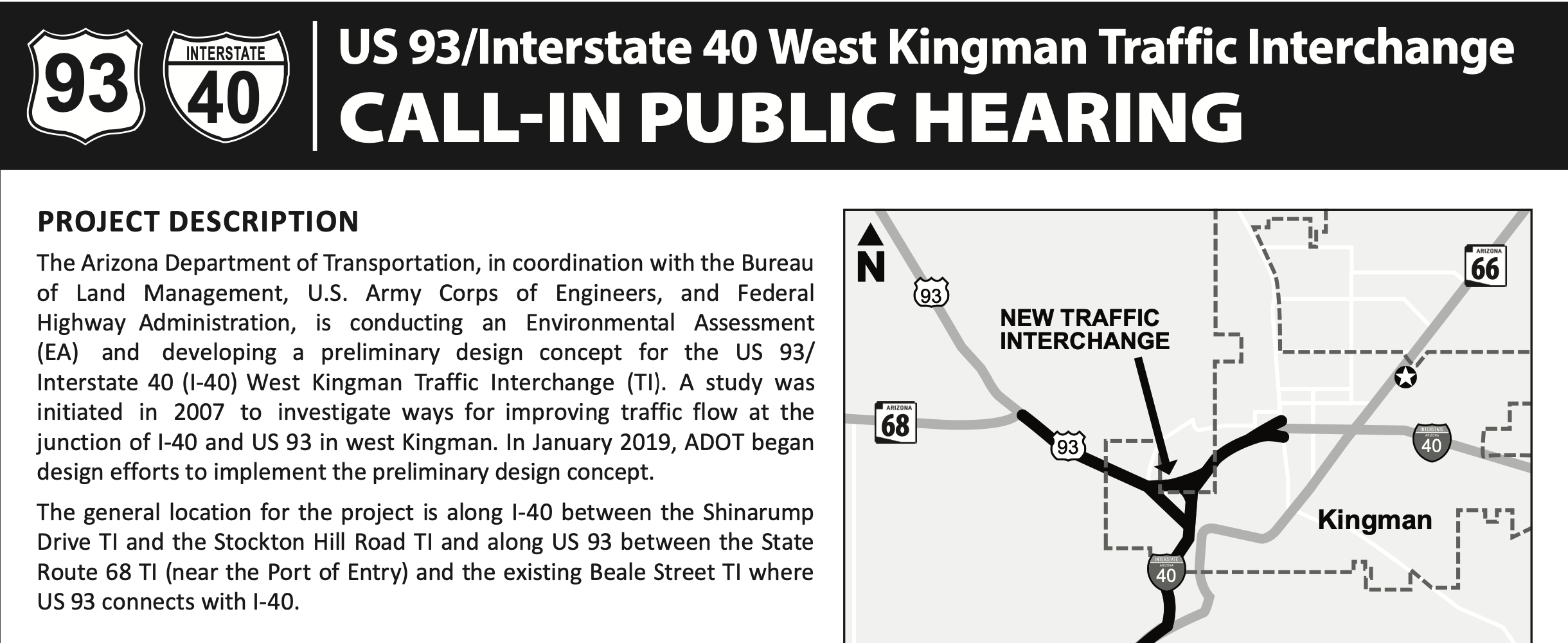 Despite the current public health situation, highway improvements continue. And since public involvement is a crucial part of a highway project's schedule, ADOT needed to get creative to keep the public engaged.
And that brings us to ADOT's first project-level virtual public hearing on Thursday, May 28, for the I-40/US 93 traffic interchange project in west Kingman. This virtual public hearing will be a call-in event where the public can call in to listen to a presentation on the current status of the project and give their input and feedback.
The virtual hearing will also be broadcast live on local radio stations in the Kingman and Bullhead City area for those who just want to listen in.
Virtual meetings, which allow ADOT to gather public input and answer questions like it would at an in-person public meeting, are planned for upcoming construction projects in Tucson and Prescott Valley. 
It's important to find ways to hold these hearings and keep the public involved so project schedules don't get behind. Temporary solutions like virtual public hearings and meetings are creative solutions to keep the public involved and projects on schedule during a time where we can't meet together.
The public comment period is also open right now until Saturday, June 6. People can offer their comments online, through email, phone or mail. Every comment received gets recorded in the environmental record.
For more information on how to participate, please visit azdot.gov/WestKingmanTIP.