ADOT works to safeguard wildlife along state highways
ADOT works to safeguard wildlife along state highways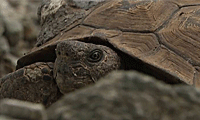 By Caroline Carpenter / ADOT Communications
It's no secret that: (1) the Arizona desert is home to many types of animals; and (2) ADOT builds highways.
What may not be as well-known is the many things ADOT does in partnership with other agencies to keep animals and vehicles apart. That ranges from US 93 overpasses for desert bighorn sheep near Hoover Dam to fencing and underpasses for elk and deer along State Route 260 east of Payson.
This video highlights one such effort, focusing on the desert tortoise. Please check it out.