ADOT's Holbrook shop earns environmental award
ADOT's Holbrook shop earns environmental award
By Lori Baker / ADOT Communications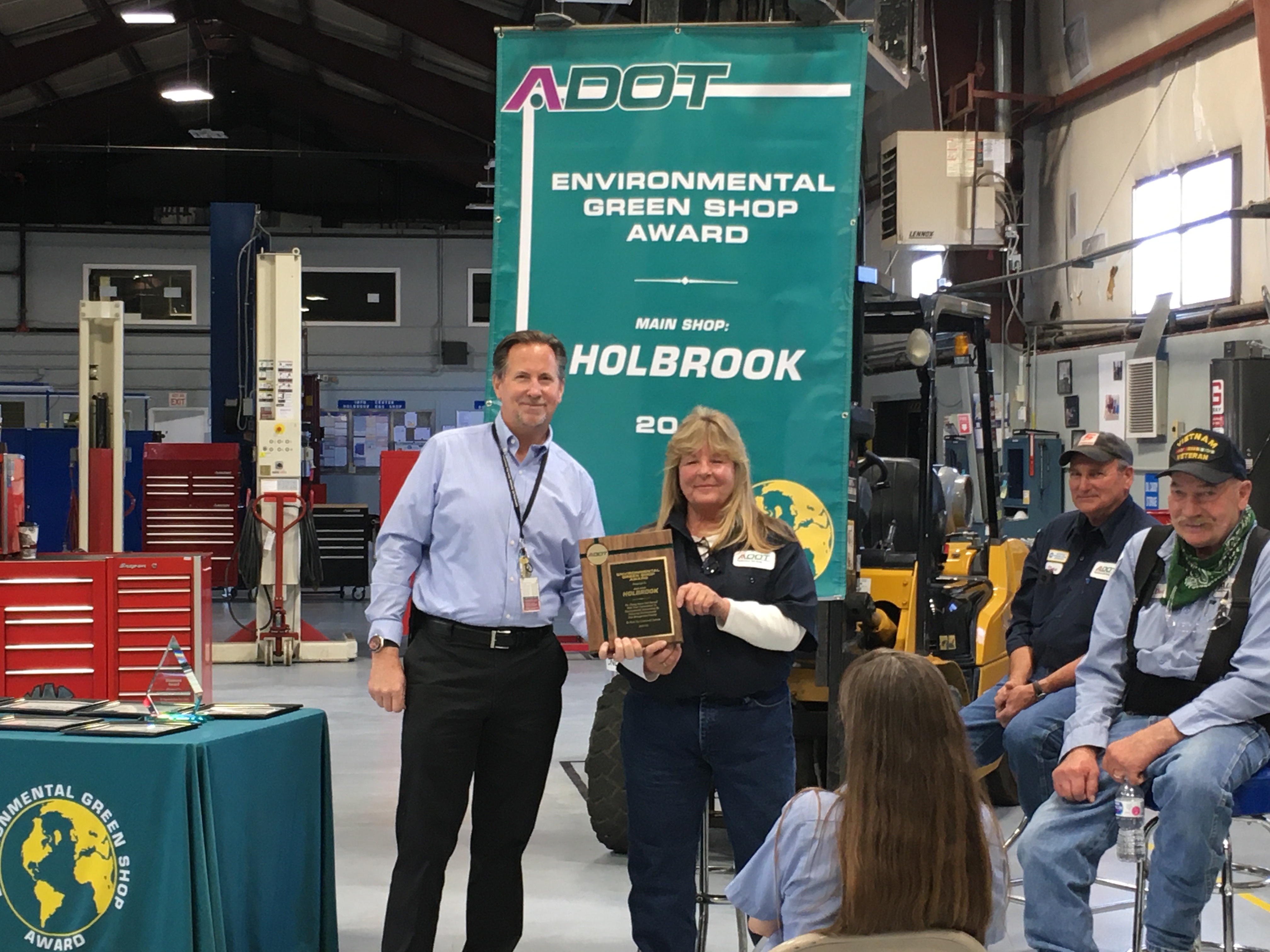 ADOT's Equipment Services shop in Holbrook received the Environmental Green Shop Award for going above and beyond in providing excellent customer service and environmentally friendly practices. 
Holbrook ranked top among 14 major shops that were evaluated based on best-management practices for reducing waste, improving sustainability, making sure employees handle hazardous materials safely and exceeding national environmental compliance standards. 
"Holbrook was recognized for resealing its shop's floor and filling in cracks. If anything spills or leaks from a vehicle, it won't get into a crack to contaminate the soil or filter into our groundwater," Equipment Services Fuels Manager Scott Chandler said.
He said Holbrook also was honored for its customer safety center that includes steel toe protectors. In addition, the shop was lauded for having the best organization of its hoses and parts room storage area, battery storage area, attention signs and containment area. 
Holbrook Equipment Shop Supervisor Pamela Marchant is proud of the working environment that her team has created and maintained. 
"Every member of the team has relayed how very honored and proud they are. Being recognized for all their hard work and dedication was a very humbling and rewarding experience," she added. More than 40 state government agencies contract with ADOT Equipment Services to perform preventive maintenance and major repairs on fleet vehicles statewide.