ADOT's YouTube channel hits a major milestone
ADOT's YouTube channel hits a major milestone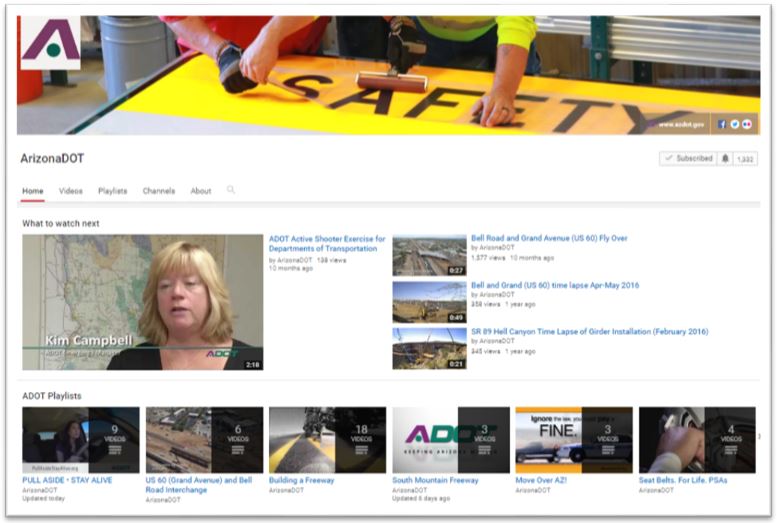 By Kim Katchur / ADOT Communications
Our ADOT video team is celebrating this month because views on our YouTube channel have topped 1 million. We think that's a pretty big deal, and we appreciate our channel subscribers and followers.
Transportation is personal; it allows every one of us the freedom to go where we want, when we want and how we want. That's why our team works hard to produce videos that give you a better understanding of the work we do here at ADOT and how it affects you.
The videos aren't typical government productions. They are stylistic stories told by the people who do the work: the engineers, construction and maintenance crews, enforcement officers, environmental specialists and others. These agency employees can explain better than anyone the challenges of building a new interchange over live freeway traffic, the ADOT innovations that help us work more efficiently or what it's like to drive a snowplow.
Our team also produces videos to help keep you safe, as well as some that are just, well, cool to watch.
We add new videos to our YouTube channel all the time, so be sure to check it frequently. Even better, become one of our subscribers.