'All the Way to the Border' cleanup attracts national attention
'All the Way to the Border' cleanup attracts national attention
By Mary Currie / ADOT Communications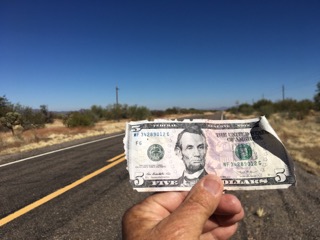 Melissa Owen's annual "All the Way to the Border" cleanup celebrated a comeback as 101 volunteers returned to collect litter along 45 miles of State Route 286, between Three Points at State Route 86 to Sasabe at the Arizona-Mexico border. The event, which occurred on Jan. 29, continues to grow and capture a diverse group of supporters from the local communities and beyond.
Thirty-seven volunteers attended a safety briefing on Saturday morning at the Robles Ranch Civic Center in Three Points while an additional 64 volunteers, briefed earlier, were already collecting litter at adopted or designated mileposts along the southernmost half of the stretch.  
Owen, a local ranch owner, greeted volunteers and gathered the crowd to conduct a short business and safety meeting. Her leadership and tremendous hospitality is what brings volunteers from this community back each year.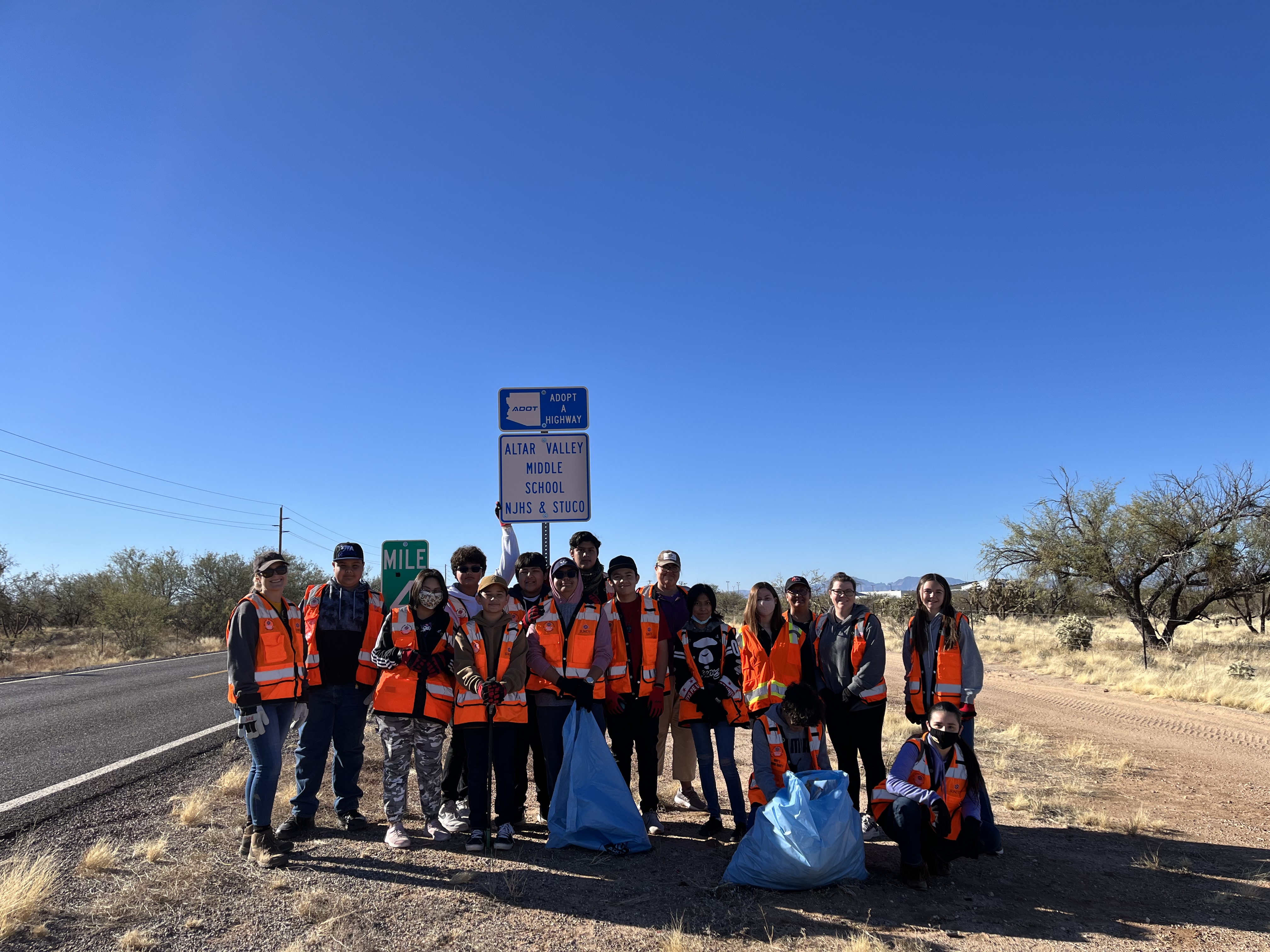 Sarah King and Julia Sittig from Altar Valley Conservation Alliance were recipients of a prestigious Golden Grabber award for event logistical assistance. Roberta Lopez-Sutter from TRICO Electric Cooperative received a prized grabber as well for providing event support. 
After the meeting, I caught up with a few volunteers along the route. Neighbors Jean and Edna, who winter at a nearby Caballero Loco Ranch, shared a bit of volunteer philosophy with me. Jean told me there were about 18 other ranch residents cleaning up along the route further south. "We love to see the highways clean and it's such a small thing for us to do to help out."
"And we get to have fun and visit while we're doing it!" Edna chimed.
At day's end, 219 trash bags had been filled, totalling about 1.5 tons of roadside litter and other debris too large to place in bags. The volunteer count and trash totals made the 2022 event the largest and most successful to date. 
The regionally famous and much-coveted Trashiest Piece of Trash award went to John Durham, the finder of a $5 bill. "It pays to volunteer," he said.
Owen's final report mentions participants Phoenix, Louisiana, Nevada and Rhode Island.
"Many thanks to Altar Valley Middle School, Tucson Samaritans, Humane Borders and Rancho Sierra Vista de Sasabe who all have adopted miles," Owen said. "Special thanks also go out to Robles Junction Civic Center and all our ADOT Heroes." 
"All the Way to the Border" welcomes new volunteers to adopt available segments along SR 286 as a one-day permit or a standard two-year permit. Groups adopting for two years receive recognition signs installed near each end of the segment, after the first cleanup is reported. For more information, about adopting a segment of highway, visit our Adopt a Highway page.