Along State Route 88, water displays its awesome power
Along State Route 88, water displays its awesome power
By Steve Elliott / ADOT Communications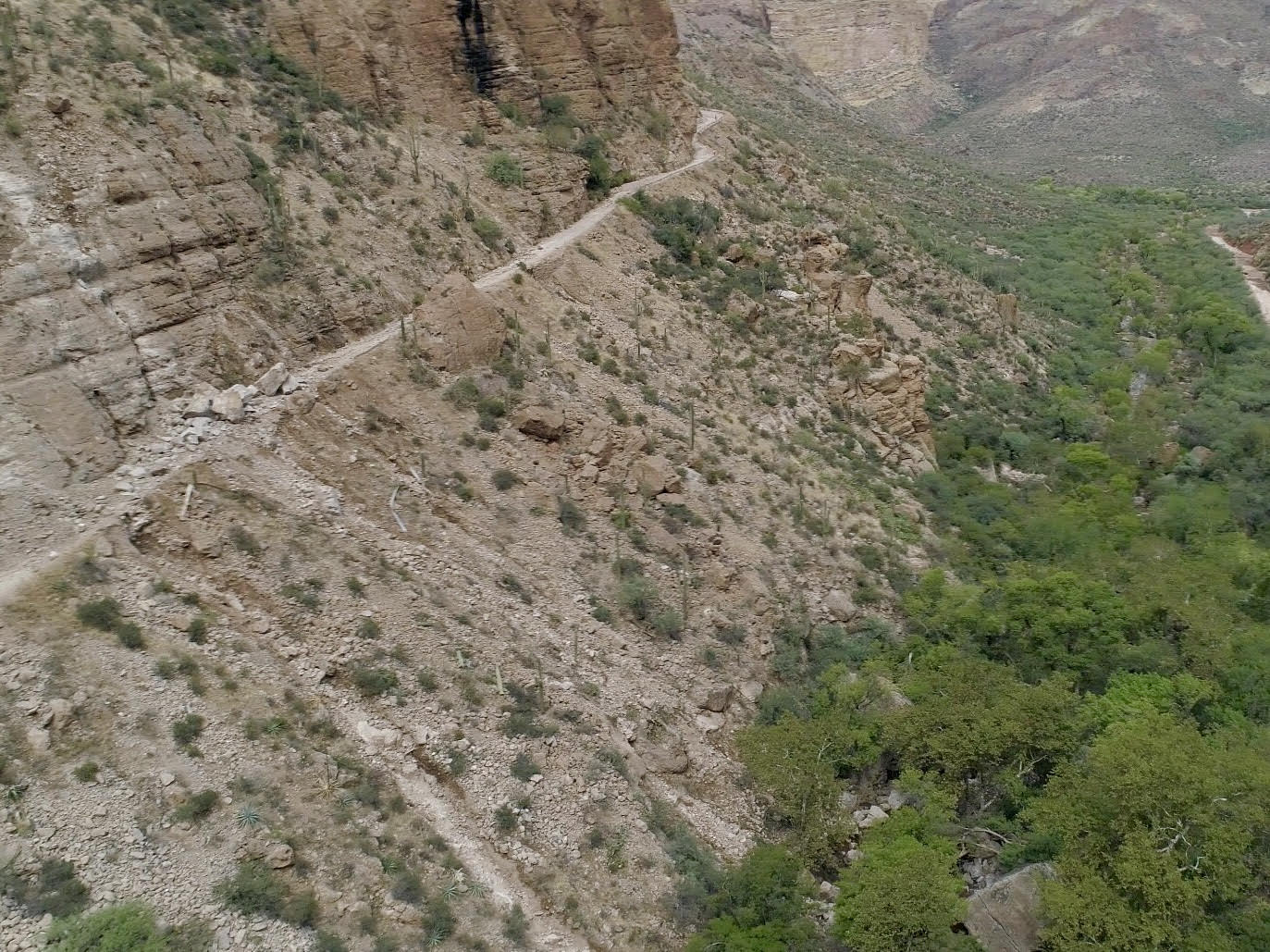 Flooding from the hurricane remnants that lashed Arizona last week, exacerbated by tens of thousands of acres of high desert burned in the Woodbury Fire, caused extensive damage along State Route 88 east of the Valley. As of today, an unpaved stretch of SR 88, also known as Apache Trail, remains closed indefinitely between Tortilla Flat and Roosevelt Lake while our engineers assess the roadway and what is required to reopen it. 
One way we're conducting this evaluation is through the use of drones, which provided the footage at right from the area around Fish Creek. 
Our crews have re-established access from Apache Junction to Canyon Lake and Tortilla Flat, along a paved section of the state highway.
At this time, there is no estimate on when Apache Trail will reopen between Tortilla Flat and Roosevelt Lake. Safety is our No. 1 priority. We'll reopen this remote, unpaved stretch when it is safe to do so.
This video provides a window into what we're facing between Tortilla Flat and Roosevelt Lake.