From the Archives: Talking safety at the Arizona State Fair is an ADOT tradition
From the Archives: Talking safety at the Arizona State Fair is an ADOT tradition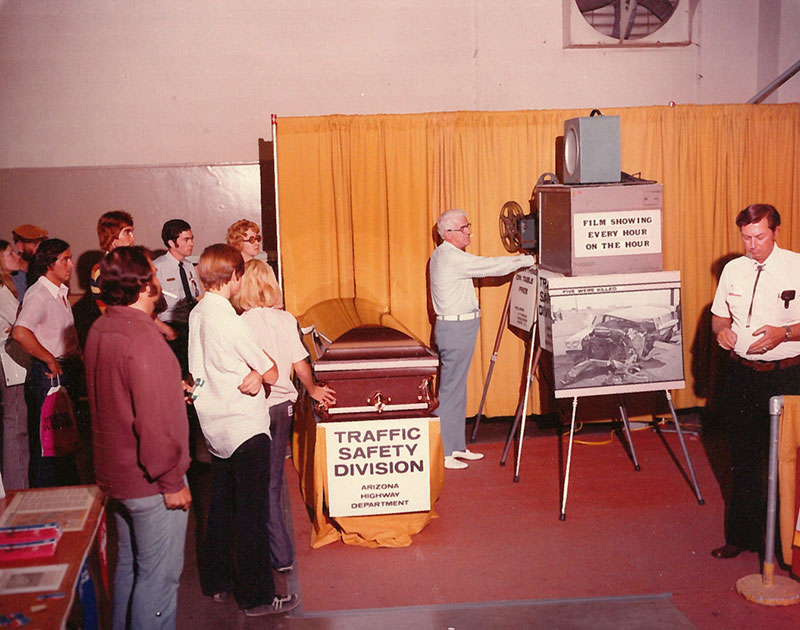 By Caroline Carpenter / ADOT Communications
The Arizona State Fair brings to mind cotton candy, carnival rides and livestock exhibits. It's a tradition for many families, and it's also a tradition for ADOT. We've staffed a booth at the fair for decades, and this year will be no different.
On the weekend of Oct. 29-30, ADOT's booth will be part of the Governor's Office of Highway Safety's Public Safety Days. ADOT employees will hand out pink plastic construction hats and share safety tips. Numerous statewide safety organizations, including police and fire departments, will participate.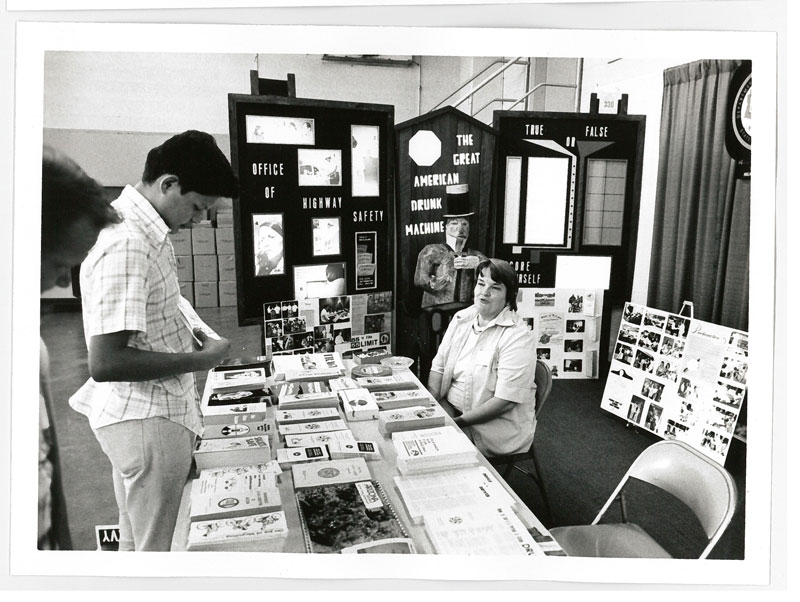 The photo above takes you back to an Arizona State Fair in the 1970s, when the Arizona Highway Department (our name back in the day) used a coffin and a photo of a wrecked car to drive home the need for safety behind the wheel.
And take a look at the display below that appears to be inspired by the 1970s TV series The Great American Dream Machine and was called The Great American Drunk Machine, driving home another important safety message.
---
It's safe to say things have changed since 1912 when the Arizona Highway Department was first established. But you don't just have to take our word … we've got plenty of pictures to prove it. We combed through our archives and decided to periodically post these photos from the past in a blog series we're calling, "From the ADOT Archives."