From the Archives: US 89
From the Archives: US 89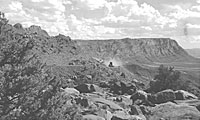 This Saturday will mark three years since a landslide ripped through US 89 about 25 miles south of Page, forcing an extended closure.
Much has happened in those three years, including paving a bypass route, completing some pretty major repairs and reopening this stretch of US 89.
Because we've covered that work thoroughly we thought it'd be interesting to go back a bit further and take a look at the history of the road. For that, we'll turn to our trusty copy of the Arizona Transportation History report…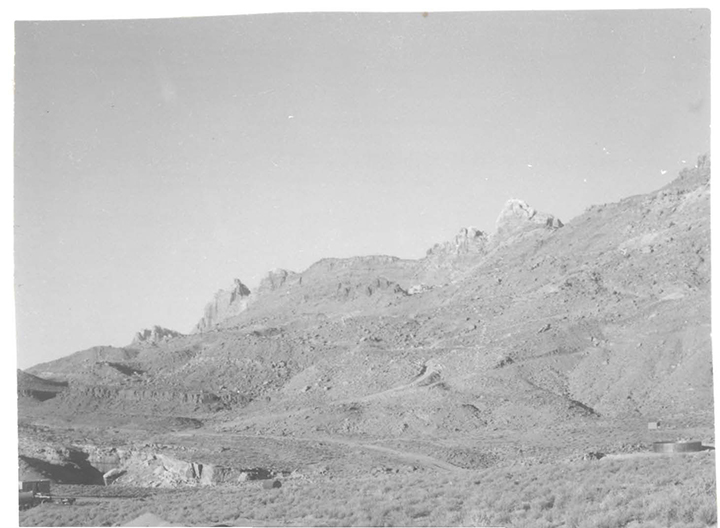 It turns out that the need to establish a direct route between Phoenix and Prescott played a big role in US 89's early history. According to the report, in the late 1800s and early 1900s, there were four roads for travelers to choose from between the two cities.
That led to some discussion in the 1920s over which of those routes would receive funding to become a U.S. highway. According to the report, the government ended up authorizing construction of the 16-mile White Spar Highway south from Prescott toward Wickenburg, and it became the favored route for the new federal highway. Soon after, the highway got a name.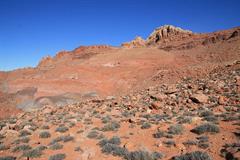 "US Route 89 was part of the first group of highways given numbers by the US Bureau of Public Roads in 1925. At first the number was just used for the road connecting Flagstaff with central Utah. Within two years, though, it had been attached to a string of roads all the way to Nogales."
That's right. US 89 once traversed the state from north to south. According to the report, in Arizona US 89 stretched from the border at Nogales and through Tucson to Florence before veering west through Mesa and Phoenix to Wickenburg. There it climbed Yarnell Hill, up to Prescott. The highway continued north through the country.
Of course, we now know that the north-south connection through the state once served by US 89 has since been taken over by Interstates 19, 10 and 17.
The state's highway system has transformed over the years, as you can tell from the photos above. They were taken in the late 1950s during a time when crews were working to realign and repave the portion of US 89 from Flagstaff to Utah. According to the report, this work was needed to support the construction of Glen Canyon Dam on the Colorado River.
If the terrain in the photos looks familiar, it's because they were taken near the site of the 2013 landslide. You can see our more recent photos to compare. For much more on Arizona's transportation history, check out this detailed report on our website.
It's safe to say things have changed since 1912 when the Arizona Highway Department was first established. But you don't just have to take our word … we have plenty of pictures to prove it. We combed through our archives and decided to periodically post these photos from the past in a blog series we're calling, "From the ADOT Archives."