Art of Transportation: A good long look
Art of Transportation: A good long look
John Dougherty / ADOT Communications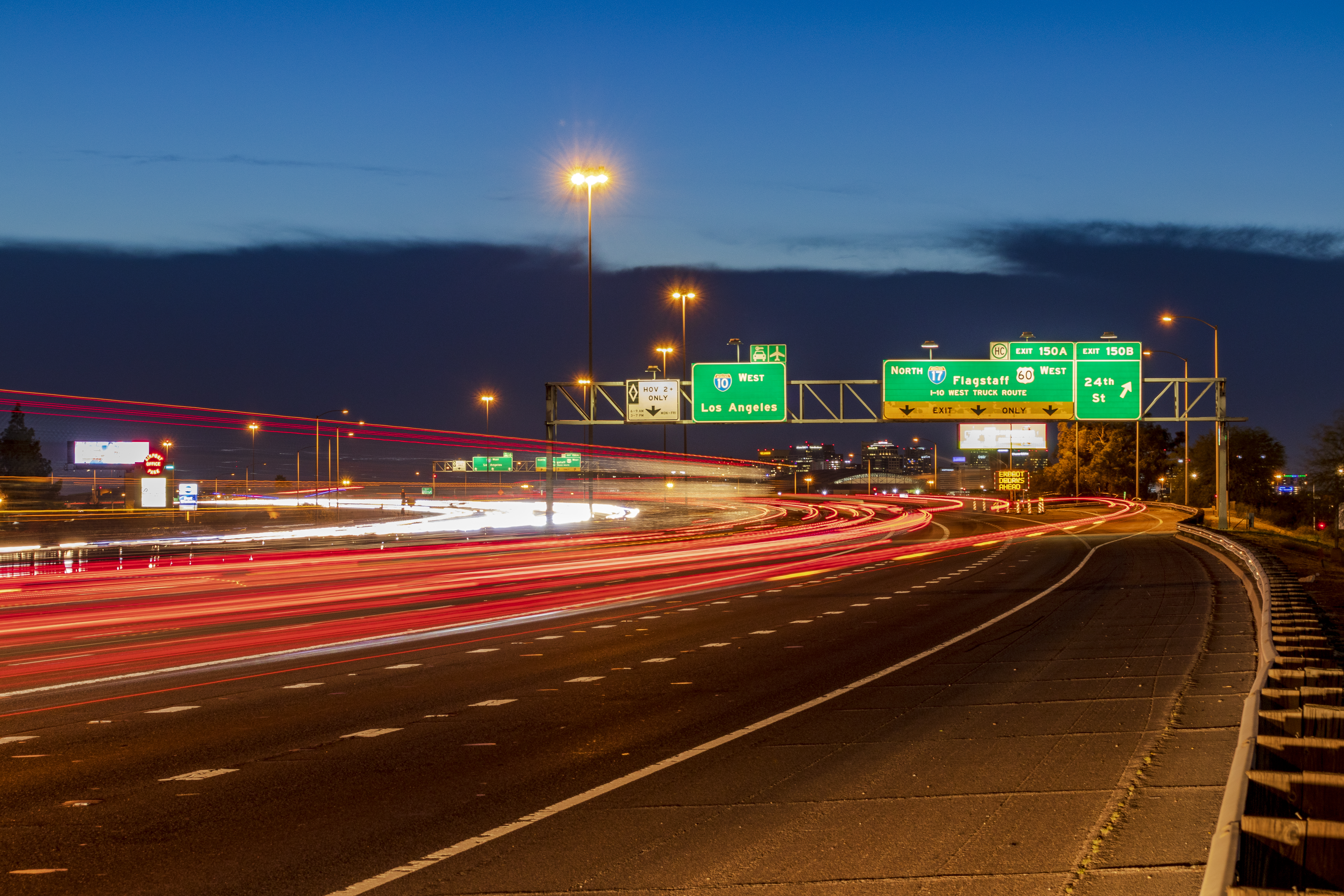 Here at ADOT we are currently taking a long look at things.
Our Tentative Five-Year Construction Program is now up for public comment (please give it a look and tell us what you think!), the voluntary Travel ID deadline has been extended until May 2023, and we are gearing up for the nearly four-year process of rebuilding Interstate 10, including the Broadway Curve.
Speaking of the Broadway Curve, crews have been out several weekends now for pre-construction survey work along I-10. While looking at this massive project that will affect I-10 between the Loop 202 (Santan/South Mountain Freeway) and Interstate 17, it was only natural that an ADOT photographer snapped this shot. 
As you might know, this is a long exposure photo of traffic on I-10 near the I-17 "Split," which creates this mesmorizing blur of tailights and headlights as cars zip toward their destination and into the future. We can certainly relate to that when it comes to this exciting new project we are embarking on soon.
And after you take a good long look at this fantastic photo, make sure to subscribe for updates so you are aware of what's going on as we zip into the future together.