Art of Transportation: Let's fly away
Art of Transportation: Let's fly away
By David Rookhuyzen / ADOT Communications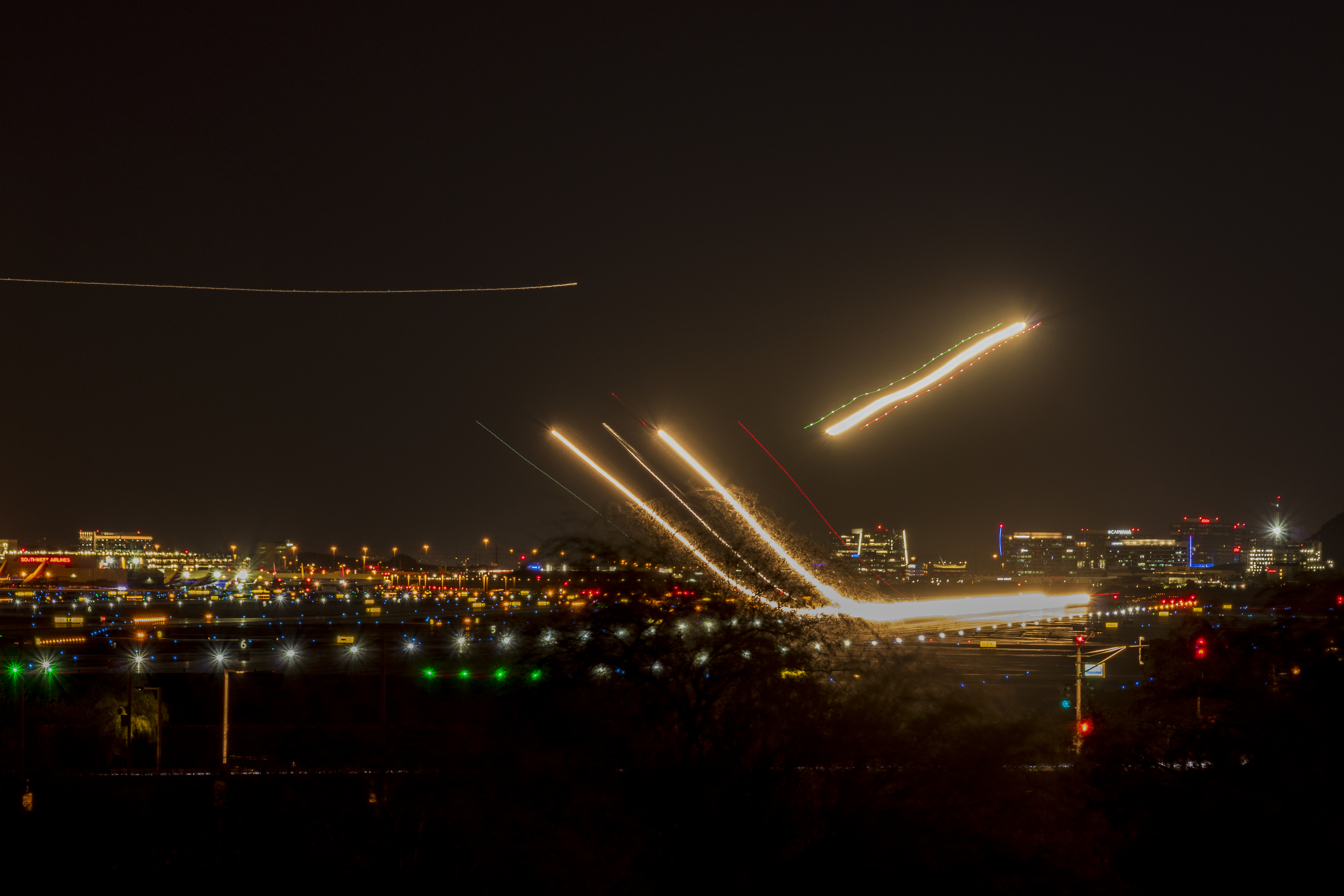 What exactly are we looking at here?
No, we didn't catch any unidentified flying objects. Instead it's an extraordinary long-exposure photo of a pretty ordinary thing – jet airliners taking off out of Sky Harbor International Airport.
Why, you ask, are we sharing a photo from an airport? Shouldn't we be looking down at the highway?
Well, consider this a reminder that ADOT encompasses more than just building and maintaining state highways and freeways (though we spend a lot of time on that too!). As we've talked about in previous blogs, in 1974 the Arizona Highway Department was merged with the Aeronautics Department to create the Arizona Department of Transportation. To this day ADOT continues to play a role in airport development, the Motor Vehicle Divsion registers aircraft and ADOT operates the Grand Canyon National Park Airport. 
With all that in mind, feel free to fly away on this fantastic shot!