Art of Transportation: Riveted by the details
Art of Transportation: Riveted by the details
By John Dougherty / ADOT Communications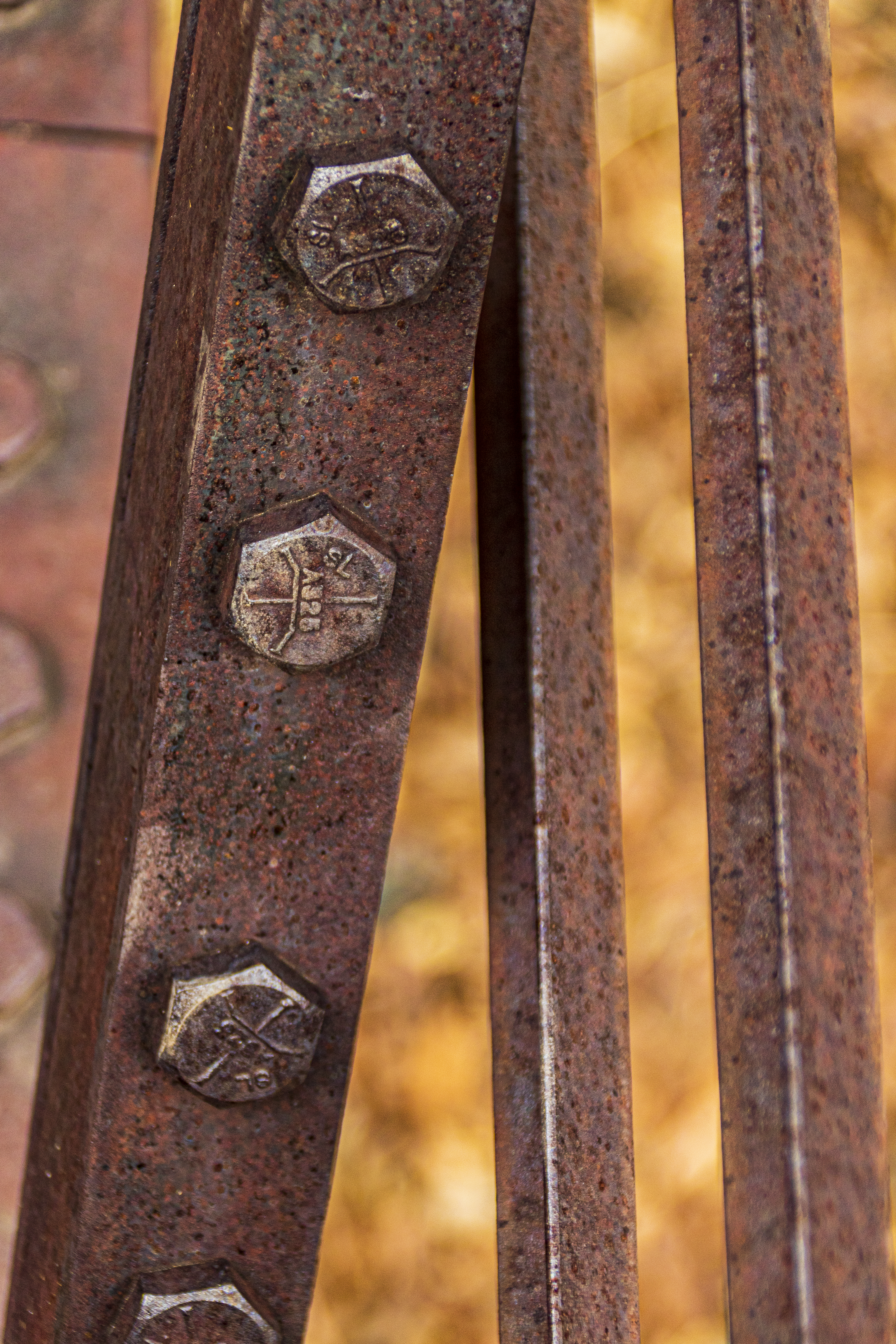 We here at ADOT like the details. 
Our engineers obsess over grades, curves, speeds, traffic volume, materials and geotechnical data, while other employees busy themselves with permits, biological impacts, landscaping, and safety. 
Maybe that's why our ADOT photographers like to find fine-detailed shots like the one below. You'll probably recognize instantly that it's a series of rivets, but will need a bit of help identifying them as those holding together the bridge along the nature trail at Cochise Stronghold, southeast of Dragoon. 
This shot – and the "A325" rivets we see in it – is a good reminder that it's important to pay attention to the details.