Behind the scenes, bursts of progress at Pinto Creek Bridge project
Behind the scenes, bursts of progress at Pinto Creek Bridge project
By Garin Groff / ADOT Communications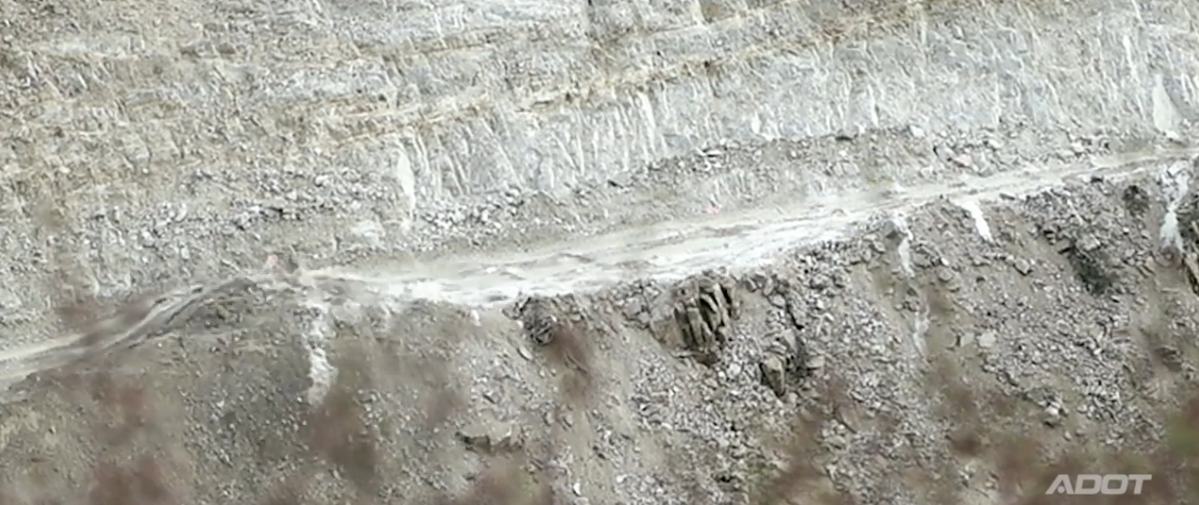 Driving along US 60 at Pinto Creek, motorists see heavy equipment carving a road out of the rocky terrain at what might seem like a slow pace.
But when the highway is closed to the public, progress comes in bursts.
Just take a look at how quickly explosives dislodge rock in this video captured by ADOT's video team. The blasting is the most dramatic part of a two-year project to replace the Pinto Creek Bridge, which requires carving an access road into the canyon so crews construct bridge piers.
The blasting has been underway for several weeks, when crews close the highway twice a week between Superior and Miami to keep the public at a safe distance. Blasting will continue Tuesdays and Thursdays, from 9 a.m. to 1 p.m., into December.
The explosives are used on rock that's too hard to be removed by earthmoving equipment. But construction also occurs on weekdays, when crews remove softer rock, continue building the access road and prepare for the next blasting operation.
Drivers in the area should expect lane restrictions and allow for extra travel time. Keep up to date on scheduled restrictions or closures at azdot.gov/PintoCreekBridge.